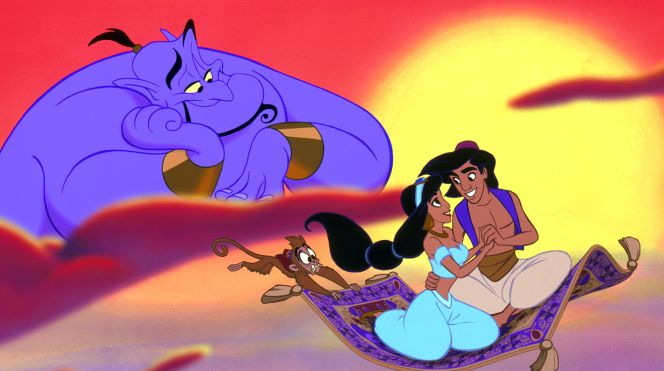 Disney Originally Eyed Kevin Hart for the Role of the Genie in live-action 'Aladdin'
by ZachPerilstein
It was only a couple of days ago when it was first reported that Disney was once again talking to Will Smith about a potential movie role. They were discussing the possibility of Smith playing the role of the Genie in Guy Ritchie's live-action Aladdin.
A new report from Variety states that Will Smith wasn't the first actor asked about the role. Actor/Comedian Kevin Hart was in negotiations to play the iconic Genie character. Now it seems Hart is no long in consideration for the role. There is no word to why the negotiations fell through.
Disney's Aladdin is going to begin filming in July. So casting announcements should be coming soon. Whoever earns the role of the Genie will have some big shoes to fill. Robin Williams made the character famous in the original Aladdin.
What actor or comedian would you want to play the Genie? Tweet me@TripleZ_87 on Twitter.
Source: Variety

ZachPerilstein in AladdinFollow
Cultjer's one and only Disney Reporter. Expert in Disney and Pixar films. I cover all things related to the Walt Disney Company.