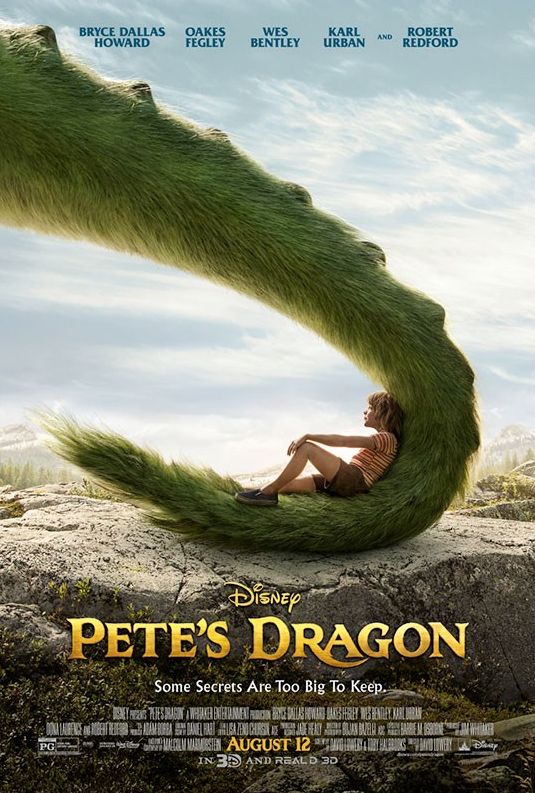 Disney's Pete's Dragon is a Great Family Film

ZachPerilstein Disney Reporter Disney's new formula of remaking classic animated films into live action is working. Cultjer's Disney Reporter Zach Perilstein gives his review of Disney's latest adaption Pete's Dragon. Spoilers ahead.
Story
The story of Pete's Dragon is fun. There is no other word to describe it. How a boy named Pete survives in the woods after losing his parents is already a powerful story. Adding in the fact he has a big, furry sidekick dragon named Elliot makes the situation even better. Elliot, a green furry dragon also has the ability to turn invisible. Which becomes a pivotal point in the plot. When Pete spots park rangers and lumberjacks circling his part of the woods, he tries to run away until he gets caught and taken into town. Lumberjacks eventually find out about the Dragon. Leading to explosive, action pack scenes. Pete's Dragon is a heartwarming story for the whole family.
Direction
Director David Lowery does a wonderful job of keeping the story on track. Pete's Dragon is an uplifting film and has a positive and adventurous tone throughout. This film keeps your attention the whole time and it doesn't veer away from the plot.
Characters
Pete is an adventurous boy who lives in the forest. Elliot is a harmless Dragon unless you upset him. Mr. Meachem is an older man who tells stories about Dragon's and he has seen Elliot before. Mr.Meachem's daughter is a park ranger and she used to believe in the tall tales. When she meets Pete she starts to believe again.
Cast
Oakes Fegley was the perfect Pete. Bryce Dallas Howard played her role well. It was different from her "Aunt Claire" role in Jurassic World. Robert Redford has a extremely cool voice. I feel like he could narrate anything and it would be exciting. He also delivered some fascinating lines during Pete's Dragon.
Final Thoughts
Pete's Dragon is a great family film. Disney once again strikes gold and their new formula looks unbeatable right now. There next live action remake Beauty and the Beast should do just fine at the box office.
Pete's Dragon was a emotional yet compelling journey and it is a mandatory viewing if you love movies.
Follow@TripleZ_87 on Twitter.