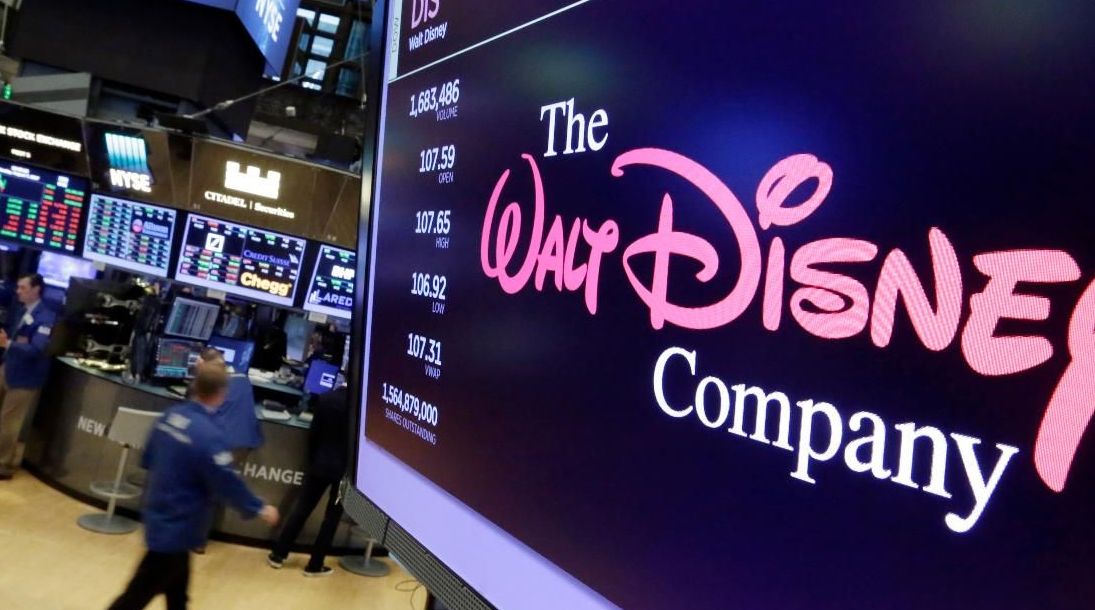 Disney Reveals More Details About Their Streaming Service

ZachPerilstein Disney Reporter In late 2019, Disney will reveal its streaming service and formidable challenge to Netflix. Original programming and Disney's gigantic catalog will come into play. The direct-to-consumer streaming service is still a mystery.
Disney still hasn't announced the name, the pricing (although Iger said it would be cheaper than Netflix), and the official amount of content that will be enjoyed on the service.
Disney executive Ricky Strauss will be guiding the new streaming service. Strauss will have creative oversight over programming. He will usher in Disney's "strategic content vision" and will have the power to "green-light" new episodic series and movies.
Strauss has been president of marketing for Walt Disney Studios the past six years. Helping films like Black Panther, Star Wars: The Force Awakens, Avengers: Infinity War, Beauty and the Beast, and The Incredibles 2 into box office successes. He started his career at TriStar Pictures in 1988, and eventually became the senior marketer at Columbia Pictures.
Strauss has also spent years on the production side of the business. Even having his own production company at one point. He was also president of Participant Media in which he oversaw the production of The Help.
In his new job of content and marketing for Disney's streaming service. "Quality is going to be critical" as he put it in a phone interview. Strauss has received praise from Kevin Mayer, chairman of Disney's Direct-to-Consumer and International, and Marvel Studios President Kevin Feige.
The highly-anticipated Star Wars live-action series from Jon Favreau will have a budget of $100 million. The first season will be for 10 episodes.
"'Star Wars is a big world, and Disney's new streaming service affords a wonderful opportunity to tell stories that stretch out over multiple chapters, Marketing is about telling a story, and his background in that area allows us to collaborate and create new content." Said Mr. Favreau in a email to The New York Times. The last part is in regards to Mr. Strauss.
A plethora of shows have been announced for the streaming service. Including TV series based on Monsters Inc. and High School Musical. Not to mention Disney is rebooting The Muppets for the service. On the film side adaptions of Sword in the Stone and Lady and the Tramp will be on the streaming service. The Disinsider is also reporting that Disney's live-action Peter Pan may be heading to the streaming service instead of theaters. Other films in development at the streaming service include a remake of Three Men and a Baby which was originally a part of the defunct Touchstone label. Don Quixote from director- writer Billy Ray, and Stargirl based on the young adult novel about a quirky teenager.
More original movies in the mix like Timmy Failure which has a budget of $45 million. Tom McCarthy (Spotlight) will be directing the adaption. Noelle starring Anna Kendrick as Santa's daughter has been in development for awhile. Togo, a period piece about a sled dog. Charles N. Holmberg book series The Paper Magician will be adapted into a film for the service. Magic Camp starring Adam Devine, and written by Steve Martin was booted from Disney's 2018 theatrical slate and moved to the service for 2019.
The streaming service is Bob Iger's biggest project, and arguably could reshape his legacy once again. The unnamed service will join ESPN+ and Hulu, which will focus on the more adult demographic. Disney's streaming service is going to family oriented. Is it possible they will make an alternate service for all the Fox properties?
33 million people have cut the cord. So Disney is trying to get with the times. Not to mention ABC and ESPN continue to have their fair share of struggles. So the streaming service may help Disney in its future.
Disney is also letting go of Netflix. Captain Marvel will head to Disney's streaming service instead of Netflix. All of Disney's current Marvel fare will soon be leaving the streaming giant. There are no current plans for Daredevil, Jessica Jones, Luke Cage, The Punisher, Iron Fist, and The Defenders to move off of Netflix.
Bloomberg reported that Disney is also trying to buy back the rights to broadcast the original trilogy of Star Wars from Turner Broadcasting. Disney was unsuccessful and the original trilogy won't be on the service until 2024.
Disney hasn't decided if family films from Fox's library (Ice Age, Home Alone, Rio) will be included in the streaming service. Most analysts expected that they would be included in the streaming service as part of the 71.3 billion reasons Disney bought Fox. Fox's more adult animation like The Simpsons will remain on Hulu. National Geographic programming is probably going to be on the service but that all depends if Disney wants to keep the libraries of Fox and Disney separate.
"Right now, we're playing with launch dates," said Ricky Strauss in regards to when the announced series and movies would actually premiere. Strauss has the task of recruiting filmmakers, writers, and stars from within and out of Disney to be a part of the streaming service. Will Disney be able to fend off Apple, Amazon, and Netflix?
The nine films that we already revealed that were in development will have budgets ranging from $20 million to $60 million. Most series will cost around $25 million to $35 million. There will be Marvel themed shows. I expect New Warriors featuring the comedic hero Squirrel Girl will end up on the service. Disney also announced the animated series Star Wars: The Clone Wars would head to the service. Movies from Disney's library and over 5,000 hours of old Disney branded television will be on the service.
Strauss seems excited to steer the ship. It seems like Disney is starting to pick up the pace when it comes to completing aspects of the new streaming service. Although they will have to have major discussions on whether having Fox family films will hurt their brand. From the looks of it this streaming service will be a distinctly Disney service and will be a dream for fans.