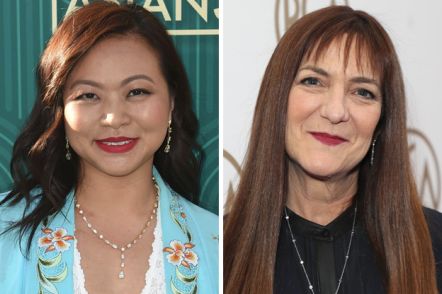 Disney Taps 'Crazy Rich Asians' Writer Adele Lim & 'Moana' Producer Osnat Shurer For 'Dragon Empire'

ZachPerilstein Disney Reporter Disney is currently developing Dragon Empire, a fantasy-adventure animated film with Crazy Rich Asians screenwriter Adele Lim and Moana producer Osnat Shurer.
According to Deadline, the plot is currently under wraps but the film will have an Asian element running through it, and it will have a female protagonist. The animated film is expected to have a theatrical release. It will not be a musical.
The head of story for both Frozen and Big Hero 6 Paul Briggs will be making his directorial debut along with Tangled and Zootopia story artist Dean Wellins. Briggs was a story artist on Zootopia and Tangled also.
Lim is in high demand after the success of Crazy Rich Asians. She is already slated to pen the sequel.
Disney is developing the Dragon Empire, and it should be interesting if it takes the scrapped Gigantic release date.
Posted in Walt Disney Pictures,