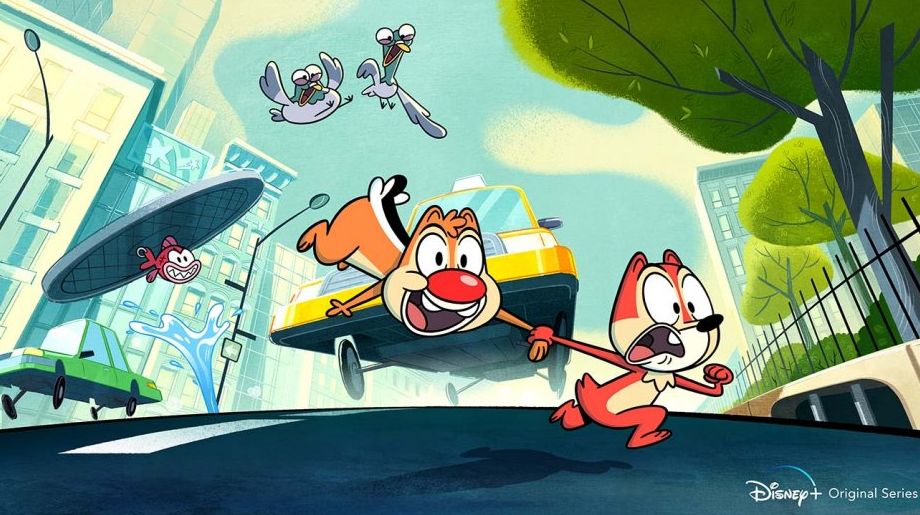 Disney+'s Animation Slate Includes A 'Chip 'N' Dale' Modern Reboot, 'Monsters at Work', and others
by ZachPerilstein
Disney+ announced a slew of new animated shows coming to the streaming service.
Disney+ is rebooting Chip 'N' Dale as a classic style comedy. There will be be 39 seven-minute episodes to start. The shorts are being created by Disney's London-based animation team and indie Xilam Animation. The shorts will be directed by Jean Cayrol and produced by Marc du Pontavice.
Monsters at Work is an animated series that will take place six months after the original Monster Inc. The series will feature John Goodman and Billy Crystal returning to their iconic roles of Mike and Sulley. The series will focus on a new character named Tylor Tuskmon.
The series is produced by Disney Television Animation, executive produced by Disney animation veteran Bobs Gannaway (Mickey Mouse Clubhouse, Planes: Fire & Rescue) with Ferrell Barron (Planes: Fire & Rescue) serving as producer. Pixar is not involved with the production of the series.
Disney+ also announced two dog-centric animation shows. The streamer is acquiring BBC Studio's Bluey. The series follows Bluey, an inexhaustible six-year-old Blue Heeler dog. Full of imagination and big dreams. The other series is a British/Canadian Disney show based on 101 Dalmatians. 101 Dalmatian Street follows the story of Dylan and Dolly and their 97 younger puppy brothers and sisters. The series is loosely based on the films, and it will be making its U.S. debut on Disney+.
It seems that Disney is building out a nice animation lineup for its streaming service. Utilizing shows that are in their system from around the world. Disney recently announced that Disney's Legends of the Three Caballeros would make its way to Disney+ also.
I'm sure more announcements on Disney+ will be coming soon. Make sure to follow Cultjer to stay updated.

ZachPerilstein in Disney+Follow
Cultjer's one and only Disney Reporter. Expert in Disney and Pixar films. I cover all things related to the Walt Disney Company.