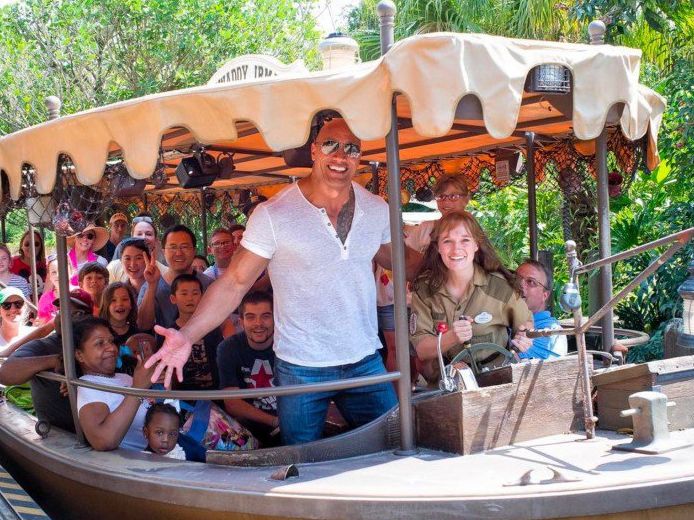 Disney's 'Jungle Cruise' Adds Paul Giamatti

ZachPerilstein Disney Reporter Paul Giamatti (Straight Outta Compton, Billions) will be hopping aboard on Dwayne Johnson's Jungle Cruise. The Hollywood Reporter has learned that Giamatti will play a "crusty harbormaster." Giamatti will also join Emily Blunt and Jack Whitehall for this comedy adventure.
The plot of Jungle Cruise surrounds Johnson, a boat captain taking siblings (Blunt and Whitehall) on a mission to find a tree with healing powers. Wild animals will get in the trio's way along with villainous competing expedition figures Edgar Ramirez (The Assassination of Gianni Versace: American Crime Story) and Jesse Plemons (Game Night).
Jungle Cruise is written by J.D. Payne and Patrick McKay (Star Trek Beyond). The script was recently rewritten by Michael Green (Logan, Blade Runner 2049). Dwayne Johnson will produce alongside his Seven Bucks Productions. The Rock has mentioned he would love to keep working with Disney.
Jungle Cruise will join the niche category of theme park attraction turned to film. Which includes The Country Bears, The Haunted Mansion, Tomorrowland, and Pirates of the Caribbean. Other Disney theme park film projects include a Guillermo del Toro version of Haunted Mansion, It's a Small World, Magic Kingdom, Mr. Toad's Wild Ride, and Tower of Terror.
Disney is hoping with the star power of Dwayne "The Rock" Johnson and Emily Blunt this could be Disney's next version of Pirates of the Caribbean. The film is slated to start production in May and film through the summer.