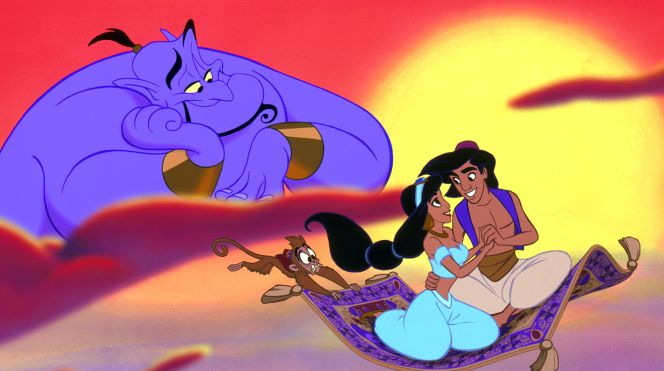 Dan Lin who is currently promoting The LEGO Batman Movie revealed in a interview with Collider. That Guy Ritchie's Aladdin will not be full of white people. Here was his quote.
"Look at me. I mean I'm not a typical guy. Listen I'm very fortunate working in Hollywood; I am diverse. So when I came in to make the movie, I wanted to make a diverse version of the movie. Luckily for me Guy Ritchie has the same vision and Disney has the same vision, so we're not here to make Prince of Persia. We want to make a movie that's authentic to that world."
Prince of Persia wasn't accurate with the casting and in result it tanked at the box office. Similar films like Exodus: Gods and Kings and Gods of Egypt followed the same trap.
Dan Lin also revealed that the live-action Aladdin will be a musical.
"We're gonna be discovering new people because it's a real challenge, because not only does an actor have to act, but they really have to have singing chops."
This story will be harder to tell in today's political climate. I know that the original Aladdin stirred up controversy back then. So I could only imagine what situations it might get into now.

A couple months ago, fans were legit freaking out over the live action Mulan not being about Mulan. Which that was false information but the rumor spread like wildfire. I'm sure we will have some controversy with the casting of this film. It's just inevitable. The bigger question is will the Genie be a person or will it be CGI?
Source: /Film

ZachPerilstein in AladdinFollow
Cultjer's one and only Disney Reporter. Expert in Disney and Pixar films. I cover all things related to the Walt Disney Company.