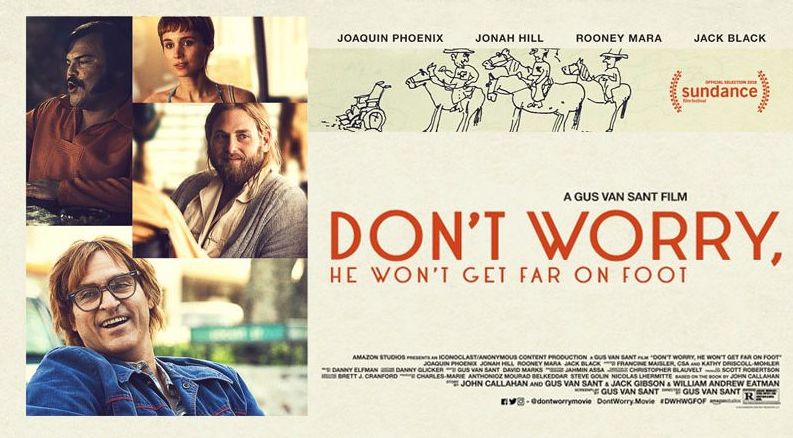 'Don't Worry, He Won't Get Far on Foot' Review

LightsCameraJackson Critic Gus Van Sant's "Don't Worry, He Won't Get Far on Foot" is a off-beat biopic of John Callahan, the lifelong alcoholic who was confined to a wheelchair following a drunken car cash and then become a popular, edgy cartoonist for the New Yorker and other publications. Joaquin Phoenix, one of the most versatile actors of our time, gives his all – physically and emotionally – in his portrayal of Callahan, who died in 2010.
We witness Callahan in his battle with the bottle, with his disability and going through the 12 steps of recovery. Jonah Hill gives the movie's best performance as Callahan's AA sponsor. Those battling either (or both) of these challenges will likely find "Don't Worry…" inspiring. Unfortunately there's very little here for everyone else to cling to. Van Sant has structured a jagged and emotionally flat film that attempts to balance drama, pathos and humor – but comes-up short on all fronts.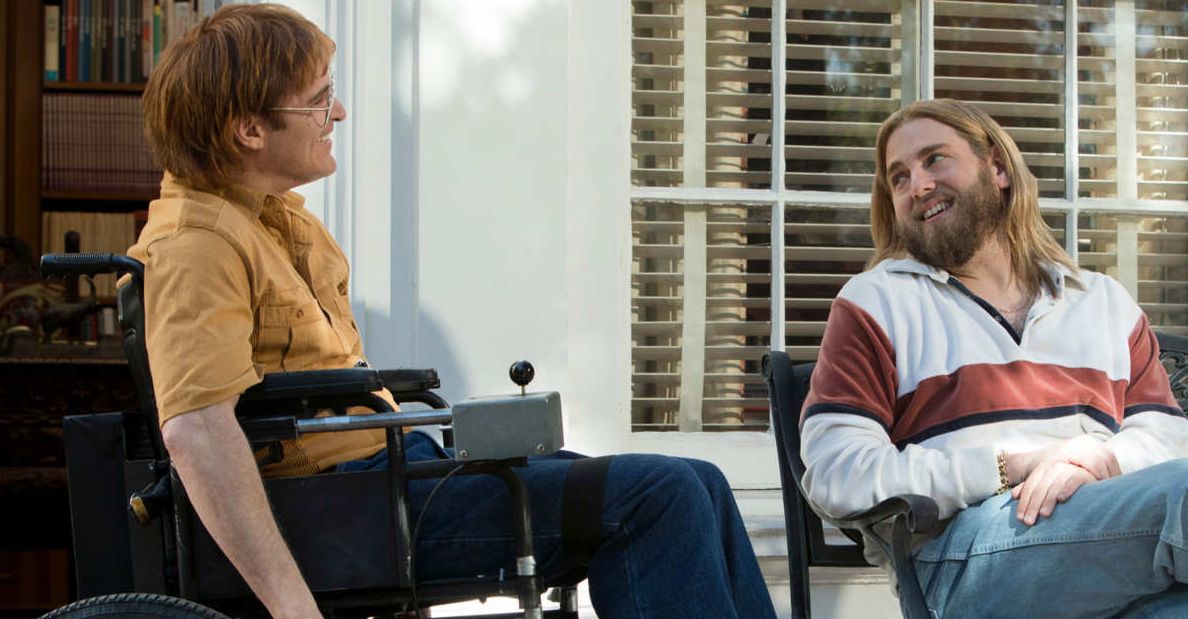 Jack Black appears in a handful of scenes and tries to inject some life into the proceedings. Rooney Mara (who reunites with Phoenix following "Her") also has a limited supporting role as a mysterious hospital aid who quickly connects with the wheelchair bound Callahan. But none of these figures connect with each other – or us.
Callahan's rise in the cartoon world is by far the most interesting aspect of "Don't worry…" Yet Van Sant (who wrote the script, based on Callahan's own book) fails to fill-in the details of how this seriously struggling man (he was also an orphan) goes from the edge of death to professional success. Things just happen in this movie that we have to accept.
With such a fascinating story and prestigious cast, and an acclaimed director at the helm, "Don't Worry…" should have been a contender for end of the year attention. But there's a reason why Amazon is releasing it in July. When it comes to the awards season races, it won't get far.