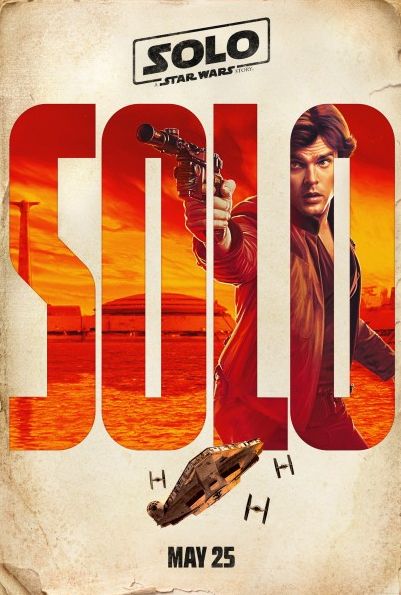 Early Box Office Estimates: 'Solo: A Star Wars Story' Tracking Enormous $170M Opening Weekend

ZachPerilstein Disney Reporter Early tracking projections have placed Disney and Lucasfilm's Solo: A Star Wars Story in the $170 million range for its four-day opening weekend. The first estimates were released on Thursday putting the film between $165M to $175M on its opening weekend. Tracking was elevated.
The film premieres May 15 at Cannes Film Festival, and will open 10 days later on May 25 in North America and other markets. The current Memorial Day weekend record-holder is Disney's Pirates of the Caribbean: At World's End which debuted domestically in 2007 with $139.8 million.
Solo stars Alden Ehrenreich as the title character, Donald Glover as Lando Calrissian along with Emilia Clarke, Thandie Newton, Woody Harrelson, Paul Bettany, and Phoebe Waller-Bridge. Solo chronicles a young Han Solo on his early adventures with Chewbacca, and his first encounters with Lando Calrissian.
Solo: A Star Wars Story is directed by Ron Howard. The screenplay was written by Jonathan and Lawrence Kasdan. Howard joined the film a year ago when he replaced the team of Phil Lord and Christopher Miller.
Star Wars: The Last Jedi opened in December and grossed $620 million domestically, and earned $1.3 billion worldwide. Rogue One: A Star Wars Story which is a similar concept to Solo made a domestic total of $532 million, and $1.05 billion worldwide.
Solo: A Star Wars Story soars into theaters on May 25.
Source: Variety