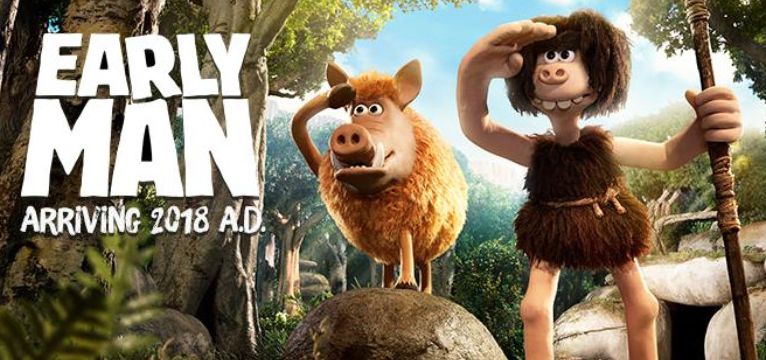 'Early Man' Review

LightsCameraJackson Critic "Early Man" is the fifth stop-motion feature from iconic British animation studio Aardman. It also marks the triumphant directorial return of Nick Park, the creator of Wallace & Gromit and Oscar-winner for the duo's 2005 film, "The Curse of the Were-Rabbit".
"Early Man" is packed with Aardman's trademark comedic style. But with each of their films, the studio ventures into completely new territory when it comes to story. This time, they combine the Primitive eras of the Stone and Bronze Ages with… soccer (or, more accurately, football).
At its core, "Early Man" is a sports movie. An underdog group of cavemen, led by the plucky Dug (who's voiced by Eddie Redmayne) face-off against the powerhouse Real Bronzio team. If the caveman team wins, they'll get to reclaim their valley from the evil Lord Nooth (Tom Hiddleston). A loss means the good guys will be forced to work in the mines digging for bronze for the rest of their lives.
If you're a follower of European football, specifically Britain's Premier League, you'll really get a kick out of "Early Man". Screenwriters Mark Burton and James Higginson clearly know the sport. They pack-in dozens of clever puns and references (many coming from game commentators Brian and Bryan during the big match). The look and movement of the players is spot-on, the stadium design is authentic, and there's a trio of well-crafted training montages (a sports movie staple).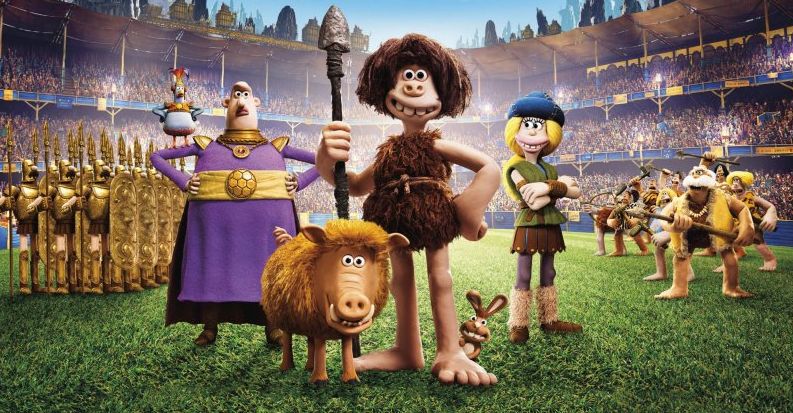 But "Early Man" will score big with non-football fans as well. It has the most heart of any of Aardman's stop-motion films to date. Much of the film's emotional punch comes from the ever-optimistic Dug and his relationships with three key supporting characters: caveman tribe chief Chief (Timothy Spall), who admits he's old for… 32, Goona, a female football phenom who Dug digs (she's voiced by Maisie Williams of "Game of Thrones") and Hognob, Dug's pig pal, who's much more than a pet (he's got a little Gromit in him).
All the voice work is cracking good, with Park himself providing Hognob's grunts. Actor Rob Brydon lends his exceptional vocal talents to a handful of minor roles. There are a couple of great running gags, along with a few timely appearances by a giant mallard duck (?).
"Early Man" isn't a non-stop romp like "The Pirates! Band of Misfits" or a fast-paced, over-the-top adventure such as "Shaun the Sheep Movie". It is just as passionate and equally as fun as those other films, but is slower-paced and more character-driven. The expressionistic animation, enthusiastic action and sweet messages all combine to produce another winner for Aardman.
It's the early leader for Best Animated Film of 2018.