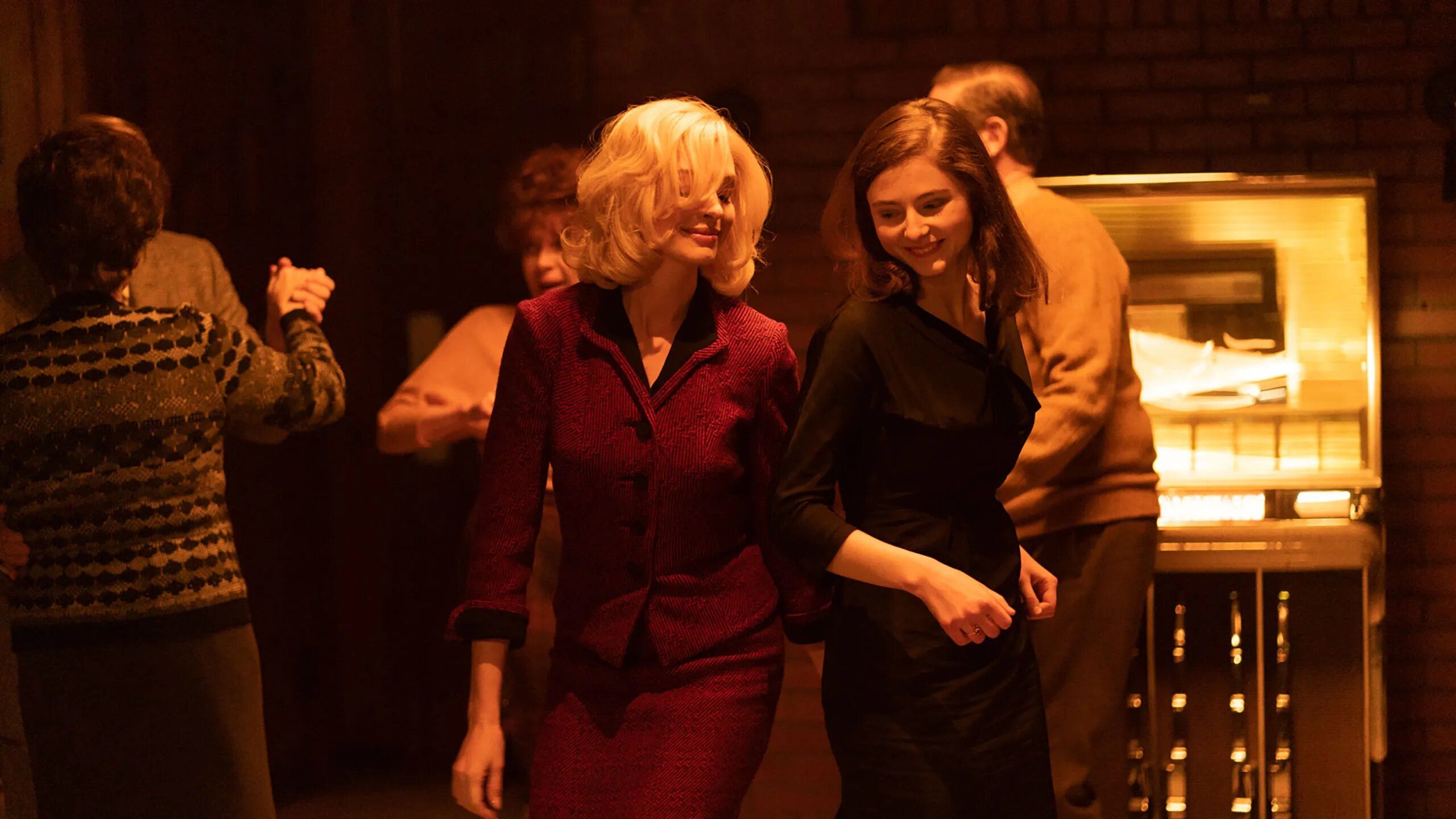 'Eileen' Producer Anthony Bregman says dramatic thriller 'Is a Risk'

LightsCameraJackson Critic Last week I made an annual visit to a screening at the Woodstock Film Festival, one of Upstate NY's most popular film fests. The movie: "Eileen", a dramatic mystery thriller NEON acquired the distribution rights to following its January premiere at the Sundance Film Festival. The studio, known for "I, Tonya", "Parasite" and "Flee", is opening "Eileen" on December 1st, positioning it as a contender for the upcoming awards season (along with Christmas Day release "Ferrari").
Producer Anthony Bregman also attended the screening, with a brief introduction and then an in-depth Q&A afterwards. "Eileen" stars the talented Thomasin McKenzie (from "Leave No Trace", "Jojo Rabbit" and "Last Night in Soho") as the title character. It's Christmastime 1964. She lives near the beach in Massachusetts with her father, an alcoholic ex cop (played by Shea Whigam). Eileen works at an all-boys prison. The prison's new psychologist is Rebecca (played by Anne Hathaway). Eileen and Rebecca form a friendship that takes some interesting turns.
Bregman was attracted to working on the film because "this is a risk". He's into making movies that "change the art form", including John Carney's "Flora and Son", now on AppleTV+.
Bregman told the crowd, "We live in a movie world where everything is the same. Everything is predictable. There is no appreciation for a new experience." He's not a fan of the repetitive nature of the Marvel Cinematic Universe and same, basic expectations moviegoers have for every "Fast and Furious" installment. In his eyes, "Eileen" "does something different".
"Eileen" is based on a 2015 novel by co-screenwriter Otessa Moshfegh, and it's a film that does believe in being different, mostly with a major tone shift about two-thirds of the way in. (Prior to it, there are a few quick visual and editing tricks from director William Oldroyd.) You'll either accept the major plot twist and the leaps you're asked to take, or you quickly won't.
The strength of the hour that precedes it is the chemistry between McKenzie and Hathaway. Bregman believes Rebecca (who has the persona of an old Hollywood star, through her look, dialogue and tone of voice) is "the perfect role for Hathaway". It's been 22 years since the Oscar winner became a breakout star in "The Princess Diaries". Five years later was "The Devil Wears Prada", and two years after that was an Oscar nomination for "Rachel Getting Married".
Bregman says "The real-world relationship mimics what's on the screen." Eileen's admiration for Rebecca was like how McKenzie felt about working with Hathaway. Bregman hopes McKenzie soon reaches A-list, household name status like Hathaway. I agree. She's already a two-time Critics Choice Awards nominee, delivering consistently good performances over the past six years. She's worked with cinema icons like Jane Campion and M. Night Shyamalan and now has the title role in a big end-of-year release. It's time.