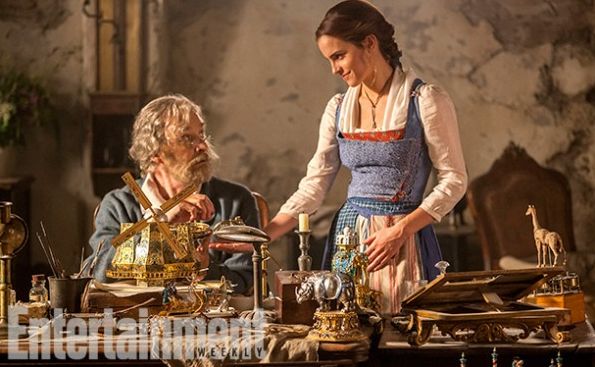 Emma Watson Reveals Belle's New Backstory in 'Beauty and the Beast'

HaydnSpurrell Disney is finding success in yet another area of the filmmaking world, this time in adaptation its own animated classics for live-action modernization. With Beauty and the Beast, Emma Watson has told EW that there are going to be some changes to the original.
"In the animated movie, it's her father who is the inventor, and we actually co-opted that for Belle. I was like, 'Well, there was never very much information or detail at the beginning of the story as to why Belle didn't fit in, other than she liked books. Also what is she doing with her time?'
"So, we created a backstory for her, which was that she had invented a kind of washing machine, so that, instead of doing laundry, she could sit and use that time to read instead. So, yeah, we made Belle an inventor."
It sounds essential, given that there is a barrier between animated and live-action films, whereby the suspension of belief has a few different rules. The film opens March 17 and stars Dan Stevens, Kevin Kline, Luke Evans, Josh Gad, Emma Thompson, Stanley Tucci, Ian McKellen, and Gugu Mbatha-Raw.
Source: Collider