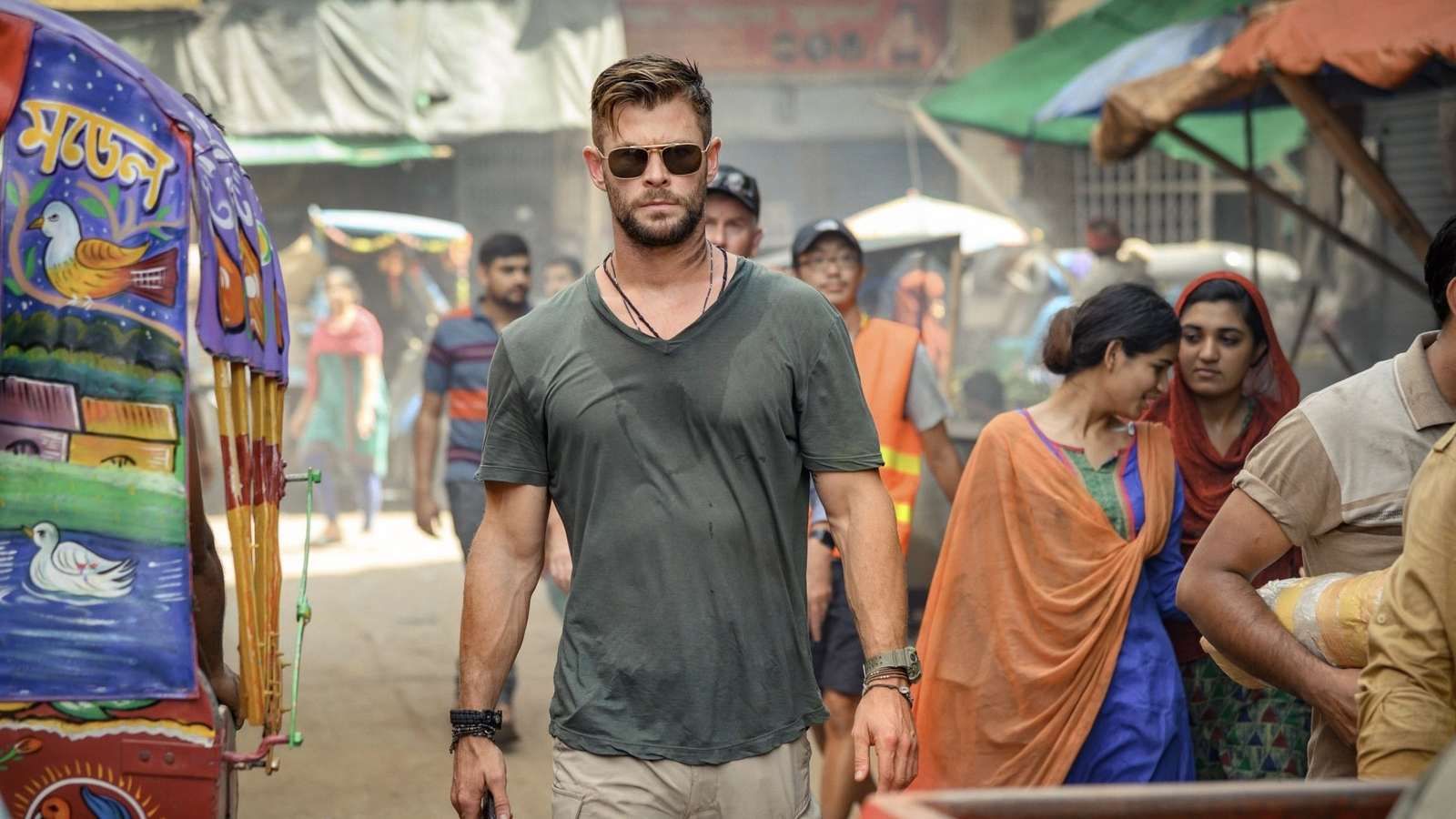 'Extraction' Review

LightsCameraJackson Critic Brothers Joe & Anthony Russo will forever be known for successfully directing two "Captain America" and "Avengers" installments. They've now moved-on to transitioning Marvel stars into their own, non-superhero action films.
The Russos produced last year's crime-thriller "21 Bridges", which starred "Black Panther"'s Chadwick Boseman. And they're two of the (many) producers behind Netflix's action-extravaganza "Extraction".  Chris Hemsworth ("Thor") trades-in his mighty hammer for a variety of modern, more lethal weapons. In fact, "Extraction" is one of the most violent mainstream movies in some time. Often, unsettlingly so. 
But you've got to credit director Sam Hargrave for taking the visual intensity of the graphic novel  ("Ciudad") source material and translating it to the screen. Hargrave was the stunt coordinator on recent MCU installments and other action hits, including the last three "Hunger Games" installments, "The Accountant" and "Atomic Blonde".
Killing and destroying are the true stars of "Extraction", and the execution is technically admirable. The story that exists in between the constant shooting, crashing, stabbing and smashing revolves around Hemsworth's Tyler Rake. He's ex-CIA op turned dark mercenary — tasked with rescuing the son of one of India's top drug lords — who's been kidnapped by India's other top drug lord. Not surprisingly, Tyler (and his load of personal baggage) and young Ovi grow to appreciate each other during their two wild days together. 
A relentless, 10-minute+ car chase early in "Extraction" is made to look like one continuous shot. The editing isn't quite as sneaky as with Oscar-winner "1917", but the sequence is quite impressive. 
However, a subplot involving an old "friend" of Tyler's, played by "Stranger Things" actor David Harbour, is a big miss. Their standard scenes are force-fed into the script simply to fill time. What they do best is bring the momentum to a complete halt. The decision to begin "Extraction" with Hemsworth in a key, third act moment is questionable, at best. This unsuccessful device is used by way too many directors to kick-start a film.
But these are things first-time feature director Hargrave will learn. No doubt he's gearing up for new projects — maybe even an "Extraction" sequel. The property does have the potential to become this generation's "Rambo". So don't be surprised if Netflix looks to draw more (first) blood from this initial extraction.