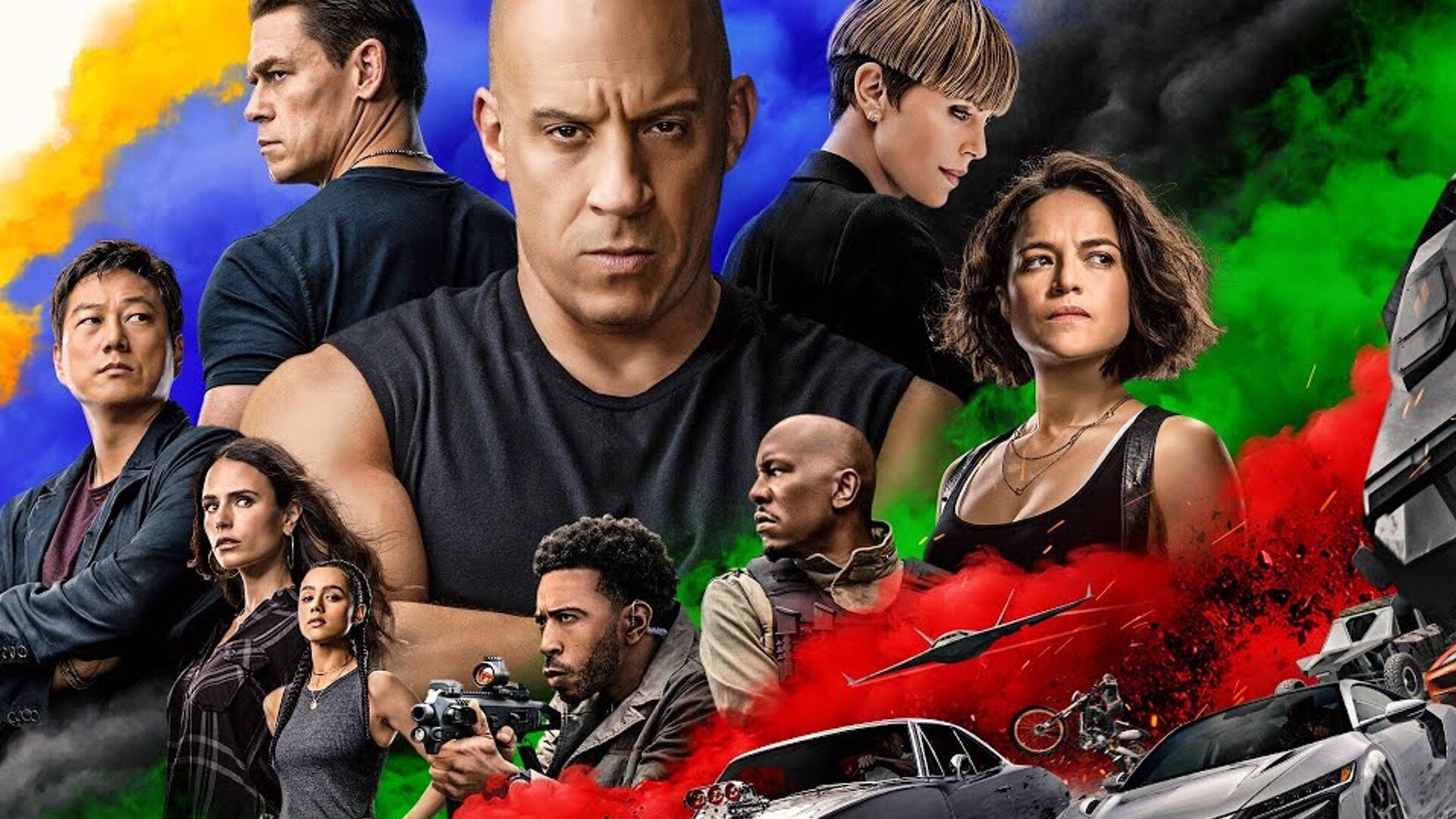 'F9: The Fast Saga' Review

LightsCameraJackson Critic I continue to enjoy each "Fast and the Furious" installment less than the previous one. "F9: The Fast Saga" makes it clear that this franchise has reached a desperate state. First of all, director Justin Lin is back. He helmed the third, fourth, fifth and sixth entries, then decided to steer his career in a different direction with "Star Trek Beyond" and other projects before getting sucked back in.
The hook this time is that Vin Diesel's Dom has a brother. Dwayne Johnson wants nothing to do with Diesel right now, so if you can't have him in the movie, how about Johnson's younger WWE knock-off, John Cena? He plays Jakob, with none of the charisma or screen presence of Johnson.
Much of "F9" is actually a prequel, set in 1989. We get the backstory of Dom and Jakob's falling-out after the death of their father on the racetrack — and learn why they are now enemies. These scenes are certainly different than anything else we've seen in "F&F", but they're not exactly compelling.
One of the major supporting characters from earlier in this saga comes back from the dead. There are cameo appearances by Cardi B, Helen Mirren and Kurt Russell, who's Mr. Nobody at one point admits, "Yeah, I've done better." He's speaking for the entire cast and crew of this worn-out series, in which even the foundation of these films — the car chase/race scenes — are dull.
2019's "Hobbs & Shaw" spinoff with Johnson and Jason Statham added more of a spy/espionage, hand-to-hand combat flavor to this franchise. And Lin has merged those elements into "F9". Dom Toretto is NOT James Bond, and yet we get Diesel jumping across rooftops in London and using high-tech gadgets to foil the bad guys.
And then there's the trip into space. Tyrese Gibson and Ludacris go into orbit with more boring, unfunny one-liners than ever. Even Gibson's self-aware running gag about the team, unbelievably, surviving countless dangerous situations doesn't work.
Charlize Theron's Cypher (who I wasn't a huge fan of in 2017's "The Fate of the Furious") has a minor presence here. Her most notable achievement is practicing social distancing. She spends all of her time either stuck in a box or a simulator.
While magnets drive much of the story, there's nothing attractive about "F9". Word is there are plans for two, final installments. They can't come (and go) fast enough.