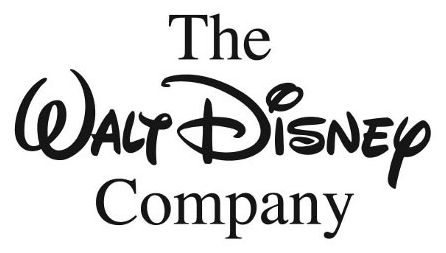 Facebook COO Sheryl Sandberg and Twitter CEO Jack Dorsey Will Exit Disney's Board of Directors

ZachPerilstein Disney Reporter Facebook COO Sheryl Sandberg and Twitter CEO Jack Dorsey will not be renominated to their positions on the Disney board.
"Given our evolving business and the businesses Ms. Sandberg and Mr. Dorsey are in, it has become increasingly difficult for them to avoid conflicts relating to board matters and they are not standing for re-election" A Disney spokesman said in a statement. Disney's SEC filing mentioned they wouldn't be up for renomination.
Dorsey has been on the board since 2013. Sandberg has been on the board since 2010. Jack Dorsey, 41, is the Chief Executive Officer of both Twitter and Square. Sheryl Sandberg, 48, is the Chief Operating Officer of Facebook, since 2008. Facebook and Twitter have gotten more into the entertainment industry since then.

Twitter has entered the sports broadcasting business which could affect Disney's ESPN. Twitter currently has a partnership with the NFL, WNBA, and they are currently working with Bloomberg on creating a 24/7 news network on their platform. Twitter is trying to find ways to keep people engaged. Most people are glued to their phones while watching an NFL game. Minus-well have your game streamed as you read. Disney has an uphill battle to fight with Twitter.
Facebook launched "Watch" which shows live and recorded video. Disney's Digital Network actually utilizes the platform.
Both Facebook and Twitter decided not to comment on the matter.
This come as a shock because some speculated that Twitter would eventually be sold to Disney. Which would put CEO Jack Dorsey in a more powerful position. Sheryl Sandberg at one point in time was Wall Street's pick for Bob Iger's successor. The conflict of interest has forced them off the board. It will be fascinating to see the relationships going forward. Could Sandberg ever come back to take the reigns of the company?
Disney is becoming more like a tech company. As Facebook and Twitter are continuing to dabble in the entertainment realm. Disney is launching an ESPN streaming service this year, and the following year they will release the Disney streaming service that will feature Fox. Disney and other traditional media companies know tech giants like Twitter, Netflix, Facebook, and Amazon are taking away their audience.
The Walt Disney Company website still displays Jack Dorsey and Sheryl Sandberg under the leadership section. I guess Disney rather stick with board members that have ties to General Motors and Potbelly Sandwich Shop than emerging competitors.
These won't be the only changes to the board. Independent director Orin Smith has hit the board's retirement age. Robert Matschullat will also step down because he has served the fifteen year term limit. Two new members have been designated. Oracle co-CEO Safra Catz and Illumina CEO Francis deSouza will be joining the board. The board would currently be at 10 members.
Cultjer will follow the story has new information is released.
Source: CNN