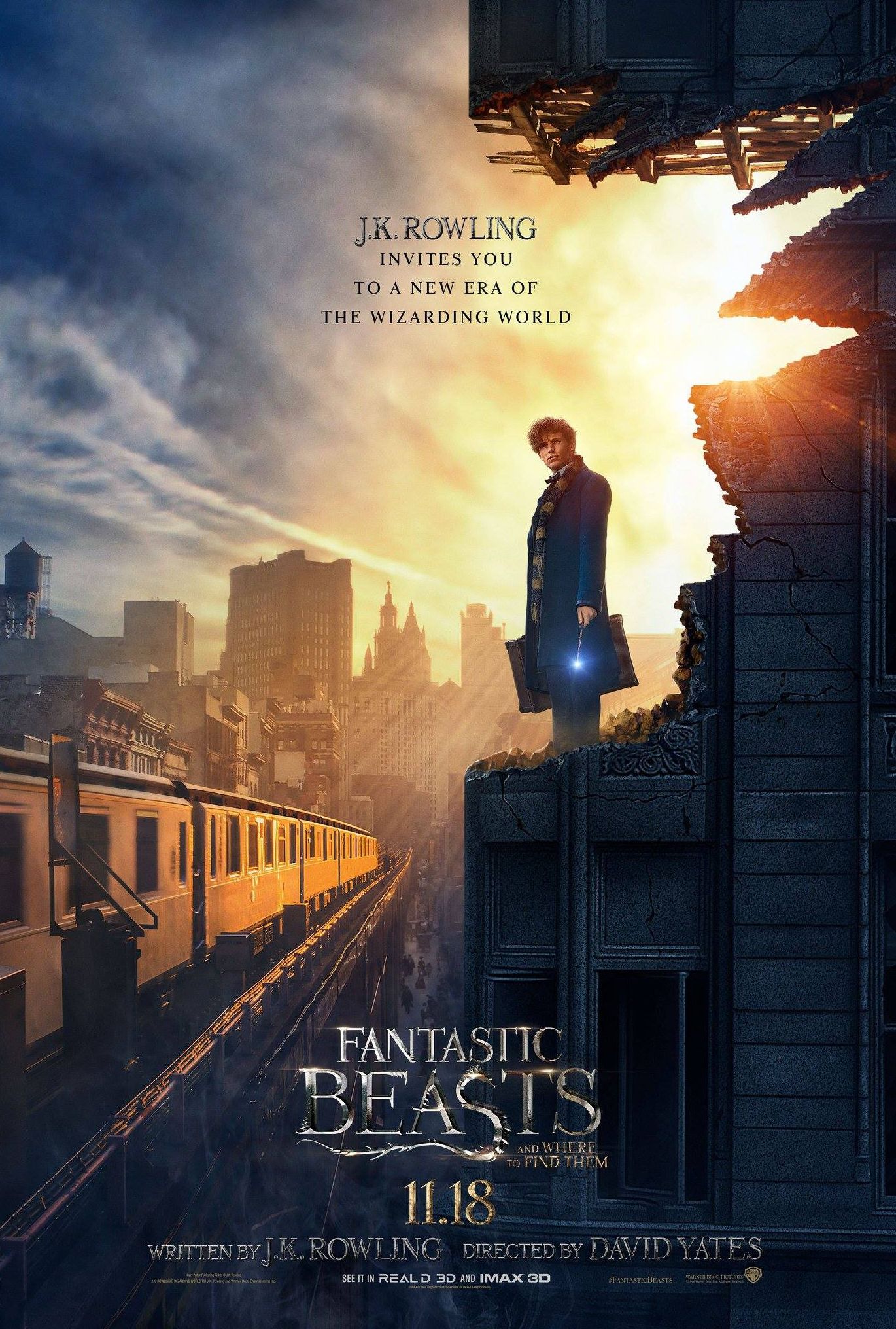 'Fantastic Beasts and Where to Find Them' Initially a Faux-Documentary Film

HaydnSpurrell Warner Bros. is unlikely to let the Harry Potter franchise die on the big-screen, possibly ever. While the upcoming film takes us back to 1920s, and changes the setting of the franchise entirely, the film was originally much different to what we've seen so far.
""We were thinking about what to do and Lionel Wigram, who was one of the producers on this and who was the executive who I first sent Harry Potter way back in the beginning of 1997…" producer David Heyman said in an interview. "He was thinking about what we could do and he had the idea of maybe doing a documentary about Newt.
"But ultimately I think Jo got word of that and sort of—I mean, we wouldn't have done it without Jo's permission or also a lot like, not sure we could've, but most certainly wouldn't have done even if we could've [without her blessing].
"So, Lionel had this idea. Jo got wind of it. She said, 'Well, funny enough I'd been thinking about something already.' And she had this whole idea in some form. I mean, it's changed and developed over the course of the year and a half and two years that's been going on. But she knows how each part connects with her universe.
"She knows the history of magic before we were with Newt Scamander. She knows the history of the school where Queenie and Tina may have gone—I mean she has all this in her head. She knows creatures, their history, where they're from and so on.
"She's knows who Newt's family is, she knows Queenie and Tina's family, she has it all figured out in some way. So, when she started, she showed us the script and [we] went, 'Whew. Thank you.'"
The next chapter in the wizarding world arrives November 17.
Source: Collider