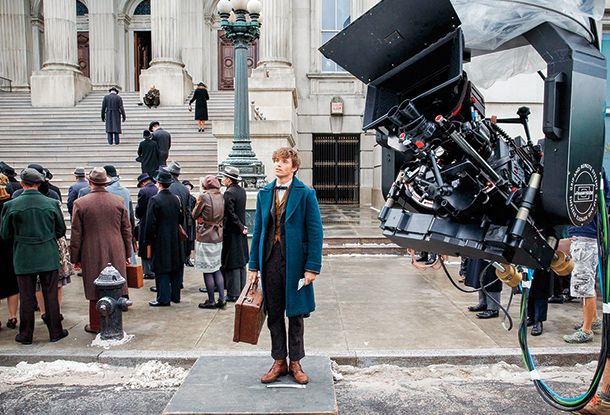 'Fantastic Beasts and Where to Find Them' Sequel will Take Things in a "New Direction'

HaydnSpurrell With the script already written for Fantastic Beasts and Where to Find Them 2, and with the first film not out until November, there's already plenty of chatter surrounding the return of the wizarding world.
Having grown up on the book and the films, the return of the franchise feeds into some sense of nostalgia for me, and I'm curious to see how the film turns out. But attention is turning to beyond already, which hopefully means all involved are confident they have a winner on their hands.
Director David Yates, who prior to Fantastic Beasts helmed the final four Harry Potter films, has given us some teases for that sequel script. "We've seen the script for Part 2, for the second movie, which takes the story in a whole new direction – as you should, you don't want to repeat yourself.
"The second movie introduces new characters as she builds this part of the Harry Potter universe further. It's a very interesting development from where we start out. The work is pouring out of her."
"Her" being, of course, J.K. Rowling, the author of the series who made her screenwriting debut with the first film. The new film(s) takes place in 1920s America, as opposed to the U.K.. The first opens November 18, and will appear at Comic-Con to tease us some more.
Source: Collider