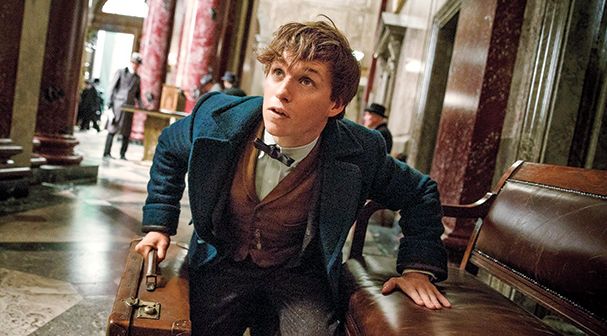 'Fantastic Beasts and Where to Find Them' to Most Resemble 'Harry Potter and the Goblet of Fire'

HaydnSpurrell With the marketing wheels spinning on the upcoming Harry Potter world spin-off, executive producer David Heyman has tied the new film closest with the fourth entry in the Harry Potter series, as opposed to any of the other David Yates-helmed entries (of whom directed the final four films).
"Mike [Newell, director of Goblet of Fire] talked about the fourth as being like an Indian musical - and it's not that, but it's got the humour of that film. It has the romantic comedy, that fish-out-of-water humour, that very human, natural comedy," Heyman said, adding that there's heart and darkness mixed in there.
It seems like a firm description given what he says here. Goblet of Fire is the point at which the series took its darkest turn, evident in the film's opening graveyard scene. But it also has plenty of discovery, with its characters learning so many new things this far into the franchise. And where better to look than the Yule Ball as evidence of the films natural comedy (or attempted so).
Not to mention, Goblet of Fire introduced a ton of new beasts. And Fantastic Beasts and Where to Find Them isn't titled that way for no reason.
Source: Collider