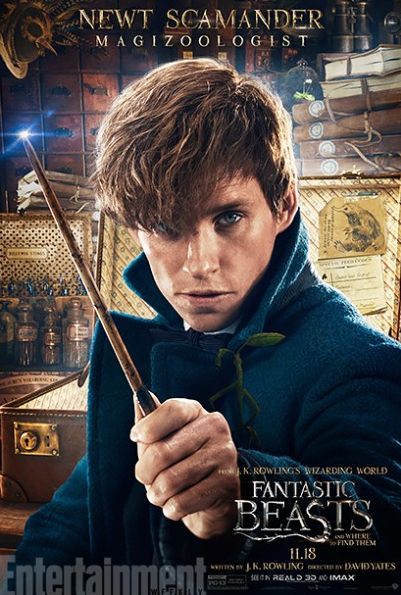 'Fantastic Beasts' Harry Potter Spin-Off Franchise Will Now be Five Films

HaydnSpurrell Fantastic Beasts and Where to Find Them arrives next month, and what once was one film and then a trilogy has grown again, and will consist of five films for Warner Bros. Further, all five films will be written by Harry Potter author J.K. Rowling.
The announcement was made at an IMAX fan event, and Rowling has since taken to Twitter to answer the burning question, confirming her role as writer at the head of each film.
"I'm the screenwriter. Currently putting the finishing touches to the second one. https://t.co/smffkQ42GZ"
David Yates is directing the first three films as far as we know, and the second film is slated to arrive on November 16 2018, while the third will land November 20, 2020. We can expect a similar release frame for the following two films.
The film that kicks it all off, and the one that now officially has a load of pressure on it, arrives November 18. It'll have to prove to the world why five films are needed to tell the story of Eddie Redmayne's Newt Scamander.
Source: Comicbook