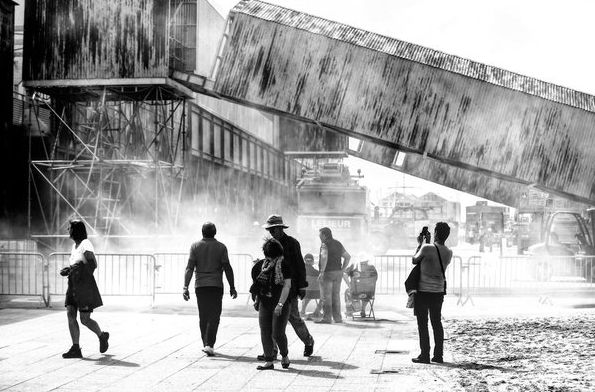 First News Out of Christopher Nolan's 'Dunkirk' as Mark Rylance Praises a "Pure War Film"

HaydnSpurrell Christopher Nolan is one of the most revered filmmakers in the business today, a filmmaker who manages to mix big budget with big ideas, always with plenty of sincerity in the creative process.
And his latest film, a World War II tale focusing on the evacuation of Dunkirk that saved 330,000 lives, sees him break trend and invite a slew of new actors into the fold, having historically built a core group of actors he worked near-exclusively with.
The impressive ensemble includes Bridge of Spies and The BFG star Mark Rylance, who appeared on the Empire podcast to promote The BFG. When asked about Dunkirk, the actor teased something very fascinating on the horizon.
"Chris is the most serious and interesting filmmaker. Every great filmmaker at some moment makes a war film. But Chris' script-writing is so brilliant that I think he has the potential to make a very, very powerful and simple, pure war film about a miraculous loss. I think it has the potential to be just a marvelous film."
With some of those old war films you used to get a lot of build-up, you play the guessing game: who's going to die and who's going to live. This one has none of that. It's just BANG! Straight into the middle of a desperate situation."
The film arrives July 21, 2017, and includes Tom Hardy, Kenneth Branagh, Cillian Murphy, James D'Arcy, Fionn Whitehead, Aneurin Barnard, Jack Lowden, Barry Keoghan, Tom Glynn-Carney, and Harry Styles.
Source: Collider