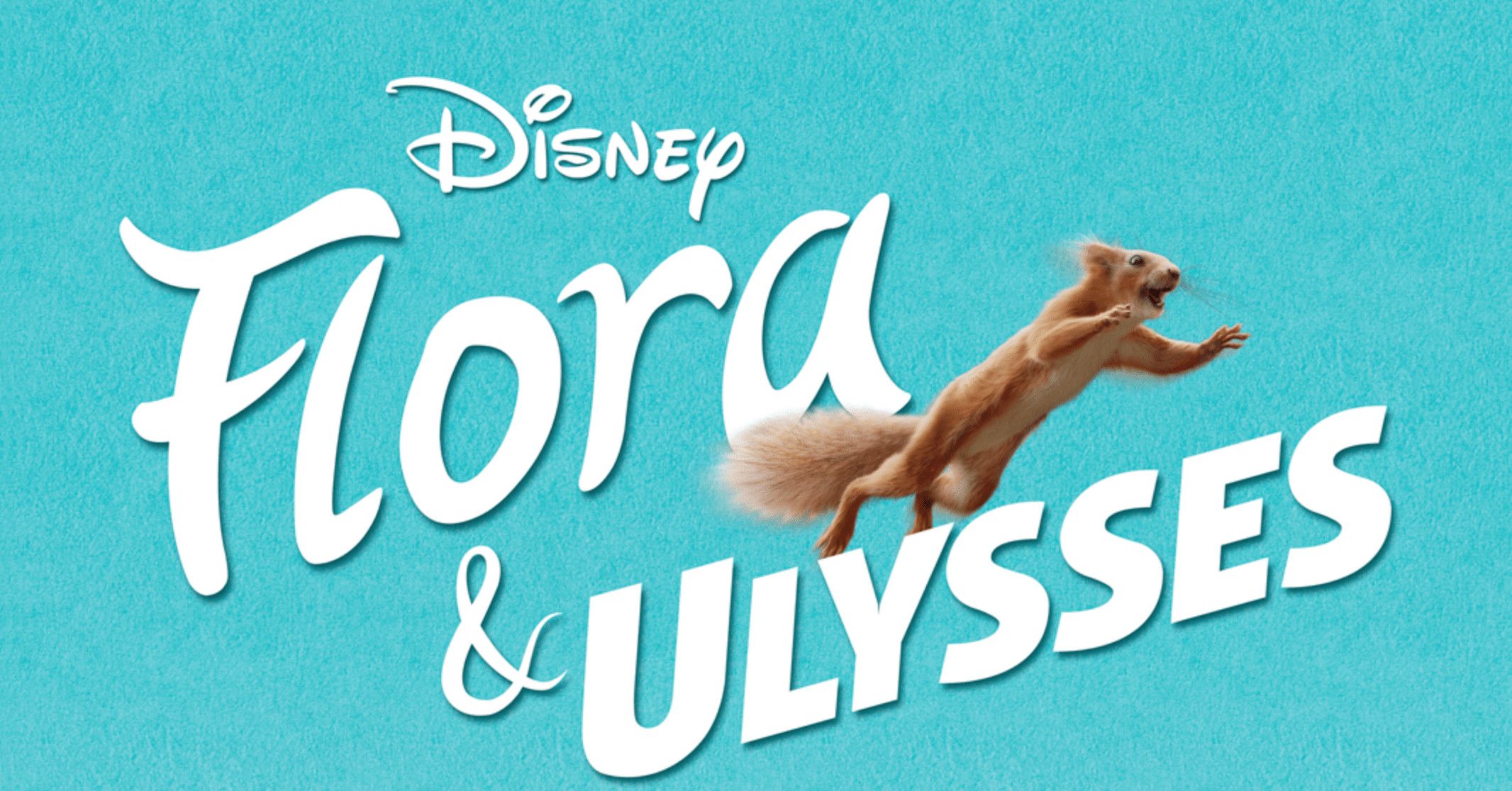 'Flora & Ulysses' Review

LightsCameraJackson Critic "Flora & Ulysses" is based on the Newbery award winning 2013 novel, "Flora and Ulysses: The Illuminated Adventures" by award-winning author Kate DiCamillo. She is one of the most talented and respected children's fiction writers of our time. And she's not unfamiliar with her work being adapted to the screen, including both "Because of Winn-Dixie" and "The Tale of Despereaux".
Like "Despereaux", "Flora & Ulysses" has a heroic, larger than life, but small creature at the center of its story. Average squirrel Ulysses gets sucked into a high-tech vacuum cleaner and suddenly… he gets special powers. This is a dream come true for Ulysses' new owner, 10-year-old Flora. She's played by Matilda Lawler. A star is born.
Flora is obsessed with comic books and superheroes, especially those her father George (Ben Schwartz) has created. For years he tried to get if work published, but to no avail. So he's given-up his dream — and is working at an office supply store. His marriage is also not going well. He and wife Phyllis (Alyson Hannigan) are separated. Ulysses brings much needed joy into Flora's life during this tough time. And, who knows, the squirrel may even be able to save some other people as well.
The opening of 30 minutes of "Flora & Ulysses" are packed with sharp dialogue and cleverly written commentary, much of it the the form of Flora's narration. She shares insightful observations about animal and human behavior and the comic book and hero universes. Bobby Moynihan pops in as Stanlee (notice the spelling), the owner of the local comic book shop. His scenes with Lawler are some of the best in the film. Director Lena Khan is clearly a fan of the blockbuster superhero franchises. Friendly jabs and visual homages are sprinkled in throughout.
But at about the half hour mark, Brad Copeland's screenplay takes some turns… some very silly turns. And, sadly, "Flora & Ulysses" becomes an over-the-top, goofy, dumbed down family comedy. There are way too many ridiculous, mindless action scenes. Unfortunately, this wacky tone dominates the second and third acts, dragging the overall quality into bad Disney Channel movie territory. We're in the era of Disney+. Can we stop unnecessarily dumbing-down family films with silly slapstick?
There's also some questionable violence in "Flora & Ulysses". It's rated PG and aims to emulate epic superhero flicks with sequences that mimic cosmic confrontations. But having a character using a tranquilizer gun like it's a real gun, intentionally shoot other people — multiple times — was not a good choice.
Still, young kids and their parents should enjoy "F&U" for its zaniness, likable cast and positive messages. It's far from perfect (and DiCamillo's deep story gets overly Disney-fied), but it is a nice change of pace from a recent batch of depressing options.