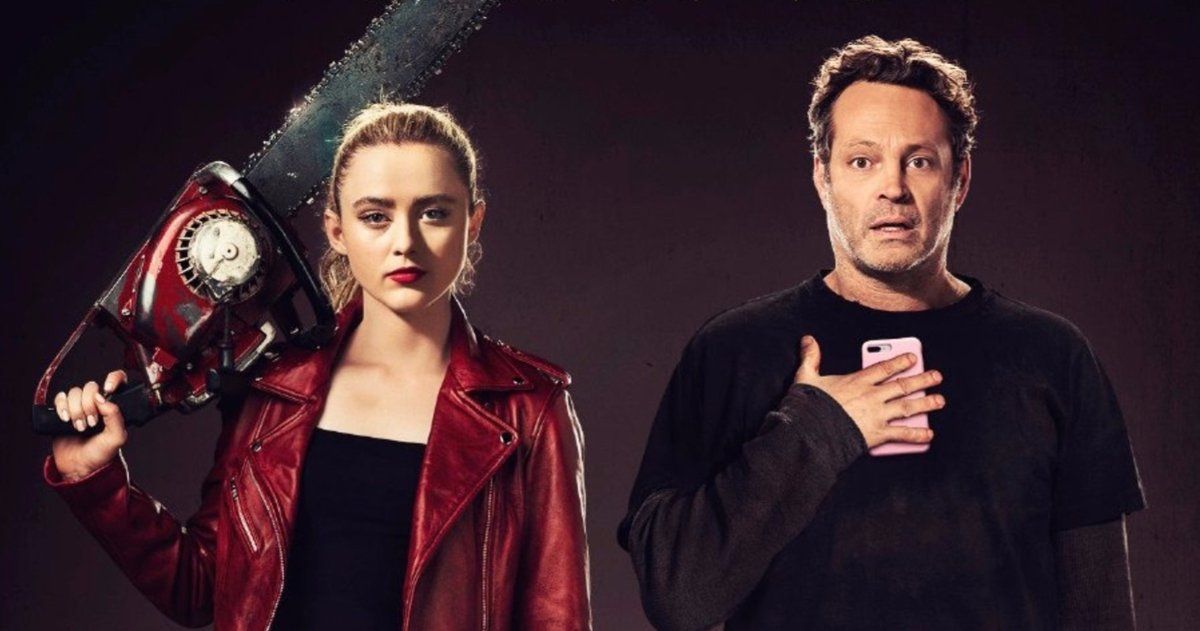 'Freaky' Review

LightsCameraJackson Critic Director Christopher Landon's latest horror take on a classic movie concept was originally titled "Freaky Friday the 13th". So you can probably guess the plot just from that title (and also why it had to be changed). Landon previously made "Happy Death Day" (the horror version of "Groundhog Day"). He plays-off the body-switching concept for his latest slasher comedy. Neither Lindsay Lohan or Jamie Lee Curtis appear. Either would have helped.
It's difficult to call "Freaky" original. Other words that can't be used to describe it are "fun", "exciting" and "logical".
Kathryn Newton ("Big Little Lies") plays Millie. She's the shy, reserved, bullied, "can't get a date to Homecoming because the cute guy doesn't pay attention to her" high school senior. And she also dresses-up in the school's beaver mascot costume at football games. One night after one of these games a legendary local murderer appears and stabs her with a mysterious knife.
This knife (for no apparent reason) causes Millie to switch bodies with the "Blissfield Butcher", who's played by a deadly disinterested Vince Vaughn. And so, for the rest of "Freaky", Vaughn does the stereotypical teen female thing, which we've already seen Jack Black do recently in not one but TWO "Jumanji" movies.
Vaughn made a career shift a few years back, choosing more dramatic/restrained roles in films such as "Hacksaw Ridge", "Fighting with My Family" and "Seberg". Why he's taken the recent roles he has is a mystery. This performance in "Freaky" isn't quite as embarrassing as his abominable work in this summer's Hulu comedy, "The Binge". But it's close.
The most horrifying element of  "Freaky" is Landon attempt to blend multiple tones and genres into one cohesive story. There are bloody slasher scenes, attempts at over the top comedy, and even serious, heartfelt, dramatic moments. They simply don't gel. There's also no legitimate pace, which is shockingly dull. And don't look for any consistency with the body switching rules.
There are a few mildly successful positive messages inserted (anti-bullying and acceptance). But they're overshadowed by stock characters and a flawed concept.
If you're looking to get freaky, I suggest you look somewhere else.