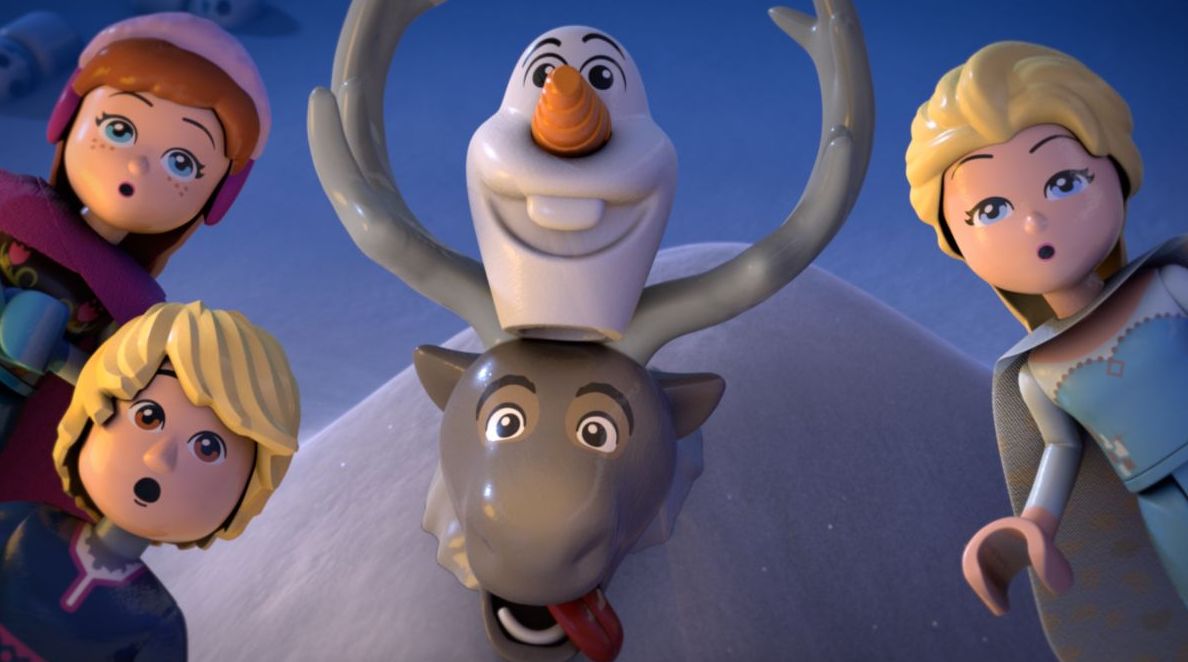 Frozen Gets The LEGO Brick Treatment, New Shorts Coming This July

ZachPerilstein Disney Reporter Frozen is about to get the brick treatment. An original story from the kingdom of Arendelle will be told.
This summer new stories will be told about Anna and Elsa in Frozen: Northern Lights, which will be a novelization and a LEGO short mini series. In July, Anna, Elsa, Kristoff, Olaf, and Sven will embark on a quest to restore the glimmer of the Northern Lights.
"Natural phenomenon meets cultural phenomenon in this all new story, Frozen Northern Lights," said Andrew Sugerman, Executive Vice President, Disney Publishing Worldwide. "We're excited to share this new adventure and offer fans great new ways to connect with their favorite characters thanks to a host of related books, digital games and activities."
The new novelization titled Frozen Northern Lights: Journey to the Light will be introduced as the first of many novels. In the series, we will see our favorite character return to face a new mysterious protagonist named Little Rock. The novels will be recreated by the LEGO Group and will air as shorts on the Disney Channel this fall. It will then lead to one big compilation of all the shorts into a special.
The shorts will have the original voice cast return.
This isn't the first time Disney has teamed up with LEGO and it surely won't be the last. I'm excited for this new storyline and novels. It will be interesting if it affects the plot and events of the sequel, Frozen 2.
Do you like the direction of the Frozen franchise?
Tweet me your thoughts@TripleZ_87