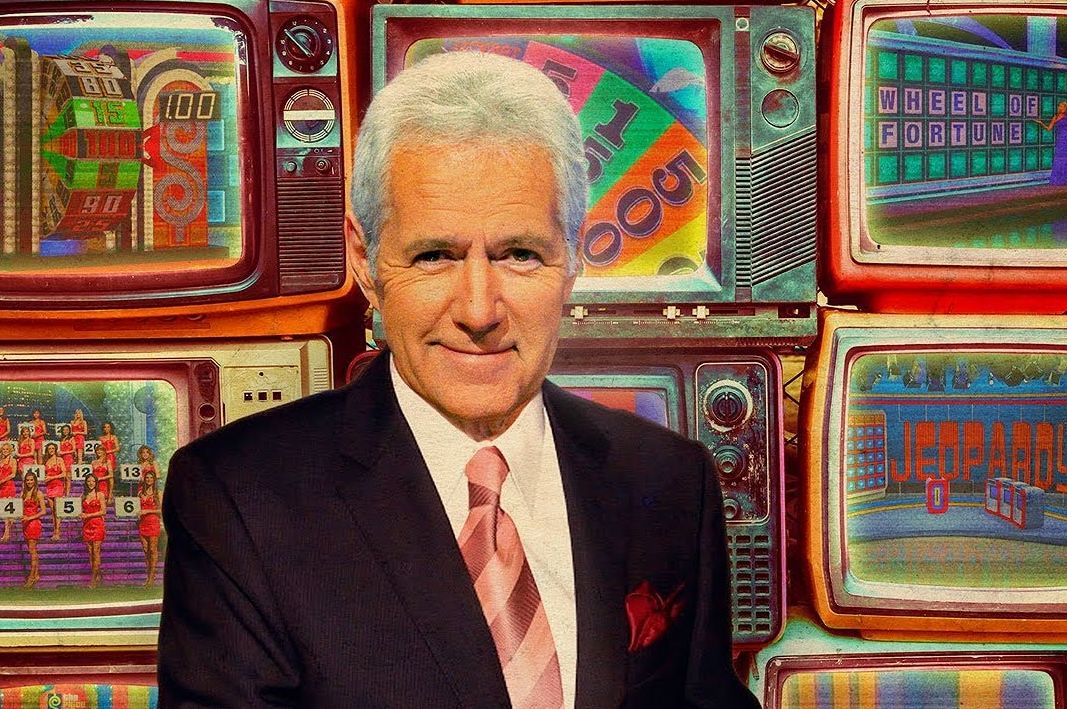 'Game Changers' Review

LightsCameraJackson Critic This new documentary on the history and impact of game shows is hosted by Alex Trebek and features interviews with Pat & Vanna, Regis and the late Monty Hall.
What is: "Game Changers"?
If, like me, you've loved game shows your entire life, then "Game Changers" is a must-watch. This in-depth doc on one of television's most popular and successful genres is a real winner.
Trebek, the 78-year-old host of "Jeopardy!", is our "Master of Ceremonies". He not only talks about his life in game shows but conducts interviews with some of the all-time game show host titans. We hear first-hand how Peter Marshall landed his coveted "Hollywood Squares" gig and why Chuck Woolery got fired from "Wheel of Fortune", opening the door for then-weatherman Pat Sajak to take over.
"Game Changers" also provides a concise timeline of game show history. Former hosts (including Tom Kennedy, Wink Martindale and Bob Eubanks), producers, creators and agents detail the rise, fall and comeback of the genre, from its radio origins, to the quiz show cheating scandals of the 1950s and finally the resurgence of the big-money, primetime programs, beginning with "Who Wants to Be a Millionaire?" in 1999. "Game Changers" follows a fairly linear path and covers a lot of ground in 96 minutes. And it's all fascinating.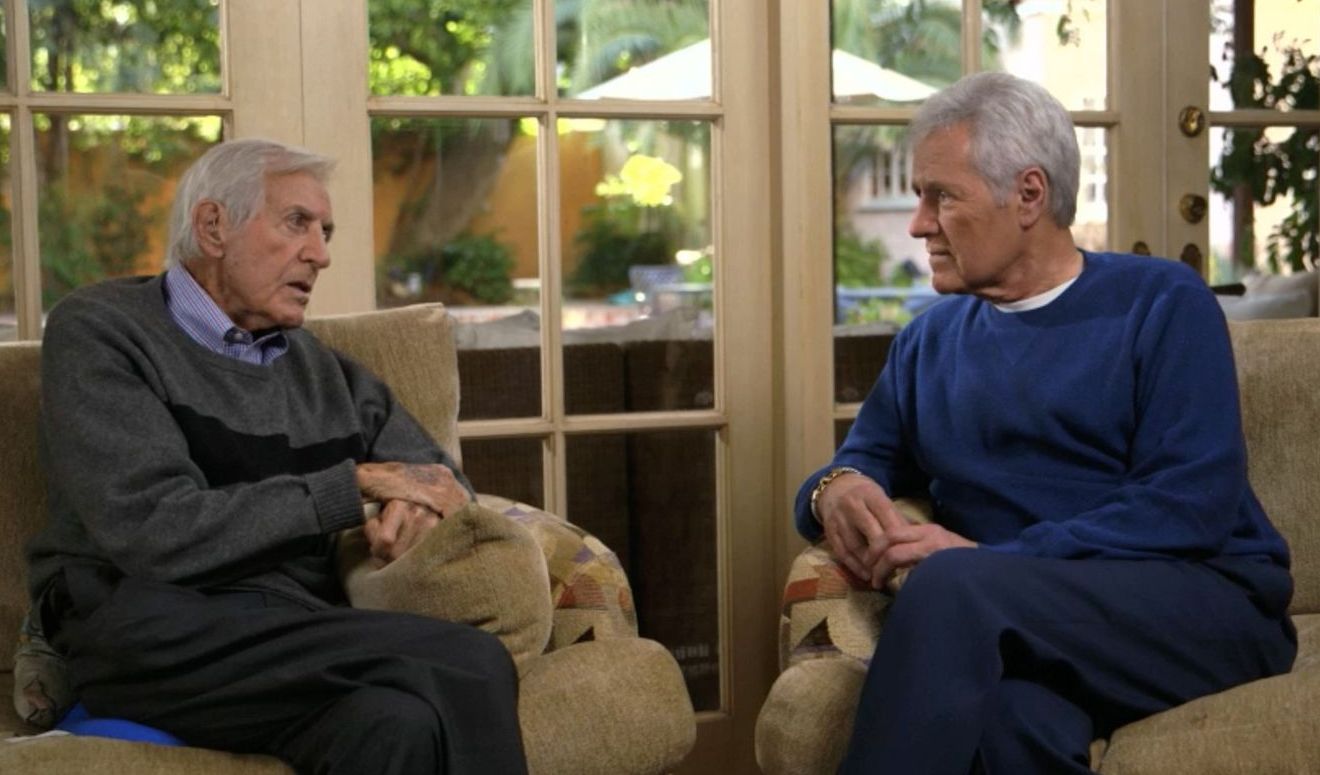 Did you know "Family Feud" host Richard Dawson's wife was first a contestant on the show? How did everyone at "Let's Make a Deal" start dressing up in costumes? And how long did it take the iconic Merv Griffin to come-up with that "Jeopardy!" think music? You learn so much trivia you'll be the star of your next Game Night. And the film even provides a behind the scenes look at how longtime hits "Jeopardy" and "Wheel" are produced today.
Clips of "first episodes", including Bob Barker's first day at "The Price is Right" and Sajak's inaugural appearance on "Wheel" (he opens saying, clearly, he's not Chuck Woolery) are definitely highlights, as are the modern-day interviews. "The Newlywed Game" emcee Eubanks has far less controversial things to say in this doc than he did in Michael Moore's "Roger & Me". Howie Mandel tells an incredible story of how he (quickly, but reluctantly) became the face of "Deal or No Deal".
Trebek doesn't shy away from addressing some "serious" topics, from telling Martindale that he has been called the most "stereotypical" game show host of all-time, to Drew Carey's weight issues early in his run as "The Price is Right" host. And Trebek's interview with Regis includes a ham sandwich and doesn't disappoint.
When "Game Changers" is over, you'll undoubtably say "Why didn't they cover ____?" Dick Clark and "Pyramid" and groundbreaking female influencers Meredith Vieira and Betty White only get brief mentions. Such iconic shows as "Password", "Sale of the Century", "Treasure Hunt", "Weakest Link" and "Press Your Luck" are not even mentioned (yes, there are No Whammies).
Honestly, this doc could've been twice as long. Writer/director J.Craig Thompson has not made the definitive history of game shows. Instead, "Game Changers" is a showcase for the hosts – those who were at the forefront of the genre and those who have elevated it to the level of success it enjoys today. Getting to see the passion they have for the role, and the respect they have for their shows, the contestants and the viewers is the grand prize.
'Game Changers' is available on Amazon Prime.