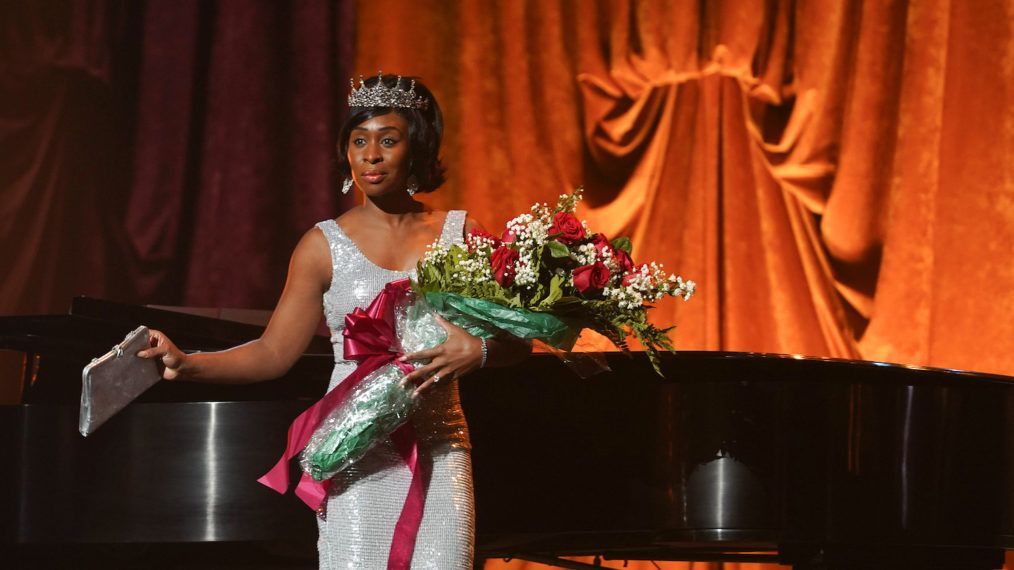 'Genius: Aretha' Review

LightsCameraJackson Critic I'm a big fan of the first two seasons of the National Geographic Channel miniseries "Genius". The life stories of Albert Einstein (played in his older years by Geoffrey Rush) and Pablo Picasso (portrayed in older years by Antonio Banderas) were fascinating to discover over 10 episodes each. The performances, visuals, story swerves and emotional impact all delivered.
Mary Shelley was the original choice for the third season of "Genius", but the makers decided to switch to the late Aretha Franklin instead. I would've loved a Shelley season, because I don't know much about her life, and I think most people would agree.
But the folks at NatGeo and Disney may have felt that Shelley would've been too niche of a subject. ("Picasso" didn't bring-in the kind of ratings "Einstein" did, though "Picasso" did win two Emmys.) Aretha Franklin is much more well-known and mainstream.
And that's part of the problem of "Genius: Aretha". Franklin's story, as depicted here, is highly familiar. And after screening the first three episodes, she's not really presented as an extraordinary person… a "Genius"… either.
Cynthia Erivo earned Oscar nominations in the Lead Actress and Original Song categories last year for "Harriet". She's a good choice to play Franklin because of her powerful voice - getting to belt-out iconic songs. But as far as the acting goes, she and the rest of the cast (including Courtney B. Vance as dad Reverend C.L. Franklin) don't hit the high notes.
"Einstein" & "Picasso" seasons showed, in all 10 episodes, how these influential icons struggled but trusted their instincts and persevered. There were so many layers to examine. After three episodes of "Aretha" (of only eight total), we just keep seeing other people help her and control her. They tell her what to do and convince her to make pivotal decisions.
The only time when we see Franklin completely "own it" is a scene in the recording studio in the first episode, when she proves she's the leader to all the male band members. That's it. And as for a "musical growth" arc, it's nonexistent at this point.
The other "Genius" seasons made the parallels of the subject's younger and older days very clear. The connections in "Aretha" aren't smooth and feel like stretches. And I don't understand why the timeline jumps and bounces around so much and so oddly.
"Genius: Aretha" is a tame, uninspiring soap opera and one of my personal biggest disappointments of the past few years in television.
I'm not surprised that (instead of airing one episode a week for eight weeks) NatGeo is airing two episodes a night for four nights in a row. They want to get this out there and done with as quickly as possible, which is an absolute tragedy considering the pedigree of the "Genius" franchise - a brand that (regardless of Emmy nominations later this year) is going to take a hit.
This also marks the final "Genius" season that will air on the NatGeo channel. From Season 4 on, "Genius" will be on Disney+. And the 4th season subject has already been revealed: Martin Luther King, Jr., who's prominently in Episode 3 of "Aretha".
Is there anything we don't already know about his life?