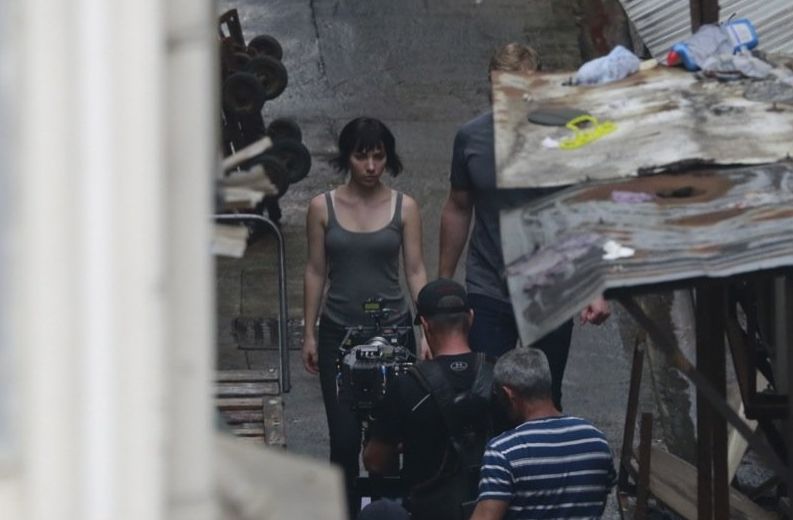 'Ghost in the Shell' Producer Defends Scarlett Johansson, Believes Everyone Will Like the Film

HaydnSpurrell Plenty of whitewashing complaints have been made regarding the upcoming Ghost in the Shell adaptation, and as Scarlett Johansson becomes the highest grossing actress of all time courtesy of Marvel, producer Steven Paul believes that everyone will be happy with the film.
"I think everybody is going to end up being really happy with it," he said. "They're going to be very, very happy with it when they see what we've actually done with it, and I don't think anybody's going to be disappointed."
Defending the whitewash claims, "There [are] all sorts of people and nationalities in the world in Ghost in the Shell," he said of the cast. "We're utilizing people from all over the world. … There's Japanese in it. There's Chinese in it. There's English in it. There's Americans in it."
"I don't think it was just a Japanese story" Paul continued. "Ghost in the Shell was a very international story, and it wasn't just focused on Japanese; it was supposed to be an entire world. That's why I say the international approach is, I think, the right approach to it. I think we've done the manga comic great honor.
"As I said, the fans will be very happy, because there's a great respect that's been paid to the manga. We've been very, very careful. Obviously, there's some new imagination, as well. I mean, like anything, when you're making a movie, you've gotta bring your own."
The film opens March 31, next year.
Source: Comicbook