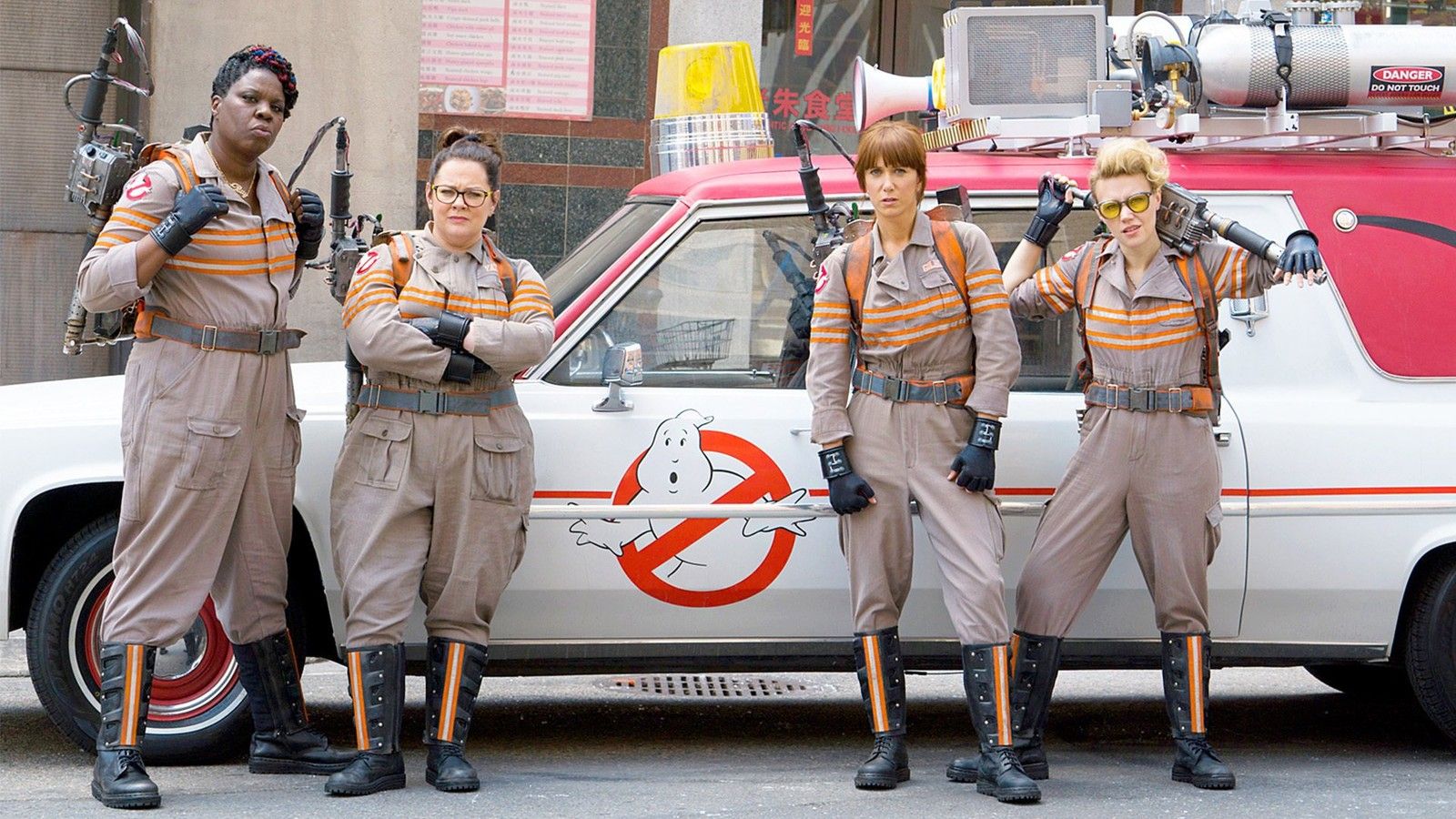 'Ghostbusters' Sequel Unlikely After Falling $70 Million Short of Breaking Even
by HaydnSpurrell
Paul Feig's Ghostbusters ended up sinking, and after nearly a month at theaters the film as earned just over $180 million worldwide. While it is yet to open in France, Japan, or Mexico, it is still unlikely to reach anything near $225. The film requires $300 million to break even.
Box office analysts are predicting that a loss of upwards of $70 million on the project spells doom for the franchise, one which many thought would inevitably stay alive. A Sony rep gave a very generic response when asked.
"We're very proud of the bold movie Paul Feig made, which critics and audiences loved," a studio rep tells THR. "It has enlivened a 30-year-old brand and put it into the modern zeitgeist. As a result, we have many ideas in the works to further exploit the Ghostbusters universe."
Box office analyst Jeff Brock says that a sequel is not on the way in the near future. "Ghostbusters is on ice until further notice. I just can't fathom the creative talents behind it — Feig, McCarthy, Wiig, etc. — slogging out another one when the reception to the first one was so mediocre."
Sony believes that the $70 million loss is an exaggerated number. "This loss calculation is way off," says the Sony rep. "With multiple revenue streams, including consumer products, gaming, location-based entertainment, continued international rollout, and huge third-party promotional partnerships that mitigated costs, the bottom line, even before co-financing, is not remotely close to that number."
It'll likely have a new director at the helm should it get greenlit. Feig is adamant that he won't be a part of the remake and reboot world any longer.
Source: Comicbook

HaydnSpurrell in GhostbustersFollow
Writer for Cultjer. Justifying my love of film.