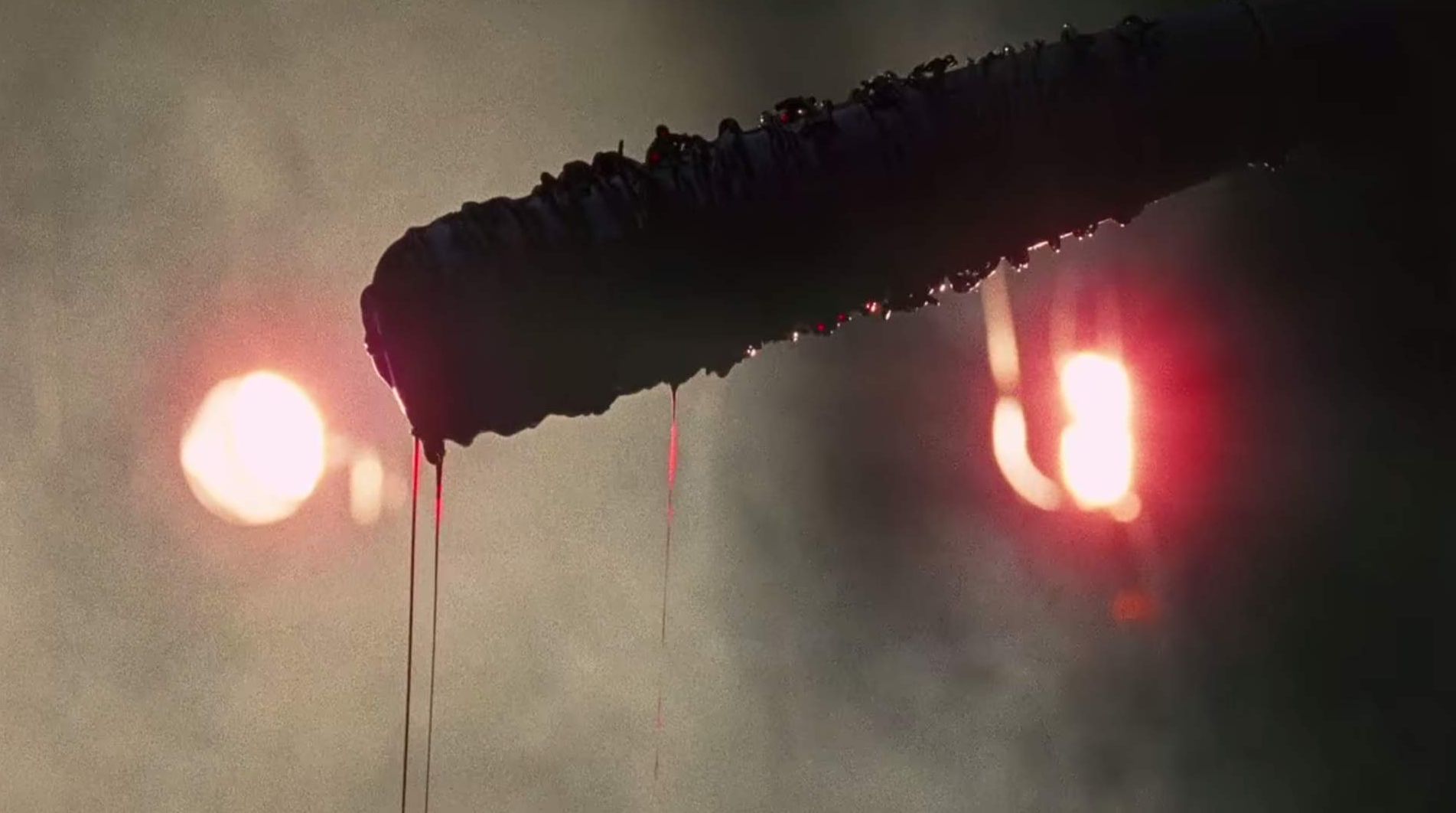 Greg Nicotero Explain's How Negan's First Victim Was Selected

HaydnSpurrell Fans have been anticipating Negan's big arrival ever since issue 100 of the comic book series hit shelves back in 2012. Now it's here, and while we still have to wait for that big reveal, executive producer Greg Nicotero has teased how the victim was picked.
"The biggest challenge is you know it's coming," Nicotero explains during a press conference at San Diego Comic Con. "Ever since issue 100, I was talking to Steven [Yeun] today, we were at breakfast four years ago today when that issue was out. We were reading it and just thinking how brutal and unexpected and senseless it felt. So, we're going into that moment where we know it's going to happen."
Glenn, played by Yeun, was of course Negan's chosen victim back in issue 100, though the show is famous for subverting events in the book for the show. "I think that is the trickiest aspect of the first episode is living up to, number one, the expectation of that moment and then, what's even more interesting for me as a director of the episode, is how that changes the direction of the survivors forever.
"When we shot the episode, that to me was as critical as the actual moment which is the five minutes after, the ten minutes after, the twenty minutes after, when the smoke clears in the battlefield sort of scenario. It's a fascinating exercise in emotion because shock and denial and all these things play into it.
"It was a master class in acting from these people right here to watch on a daily basis. Every time you get the outlines or the scripts or Scott and the writers pitch, you never want to hear that it's coming. I think with the this particular episode, everybody knows it's coming so it's agonizing to think about the fact that we're changing the landscape of our characters."
Source: Comicbook