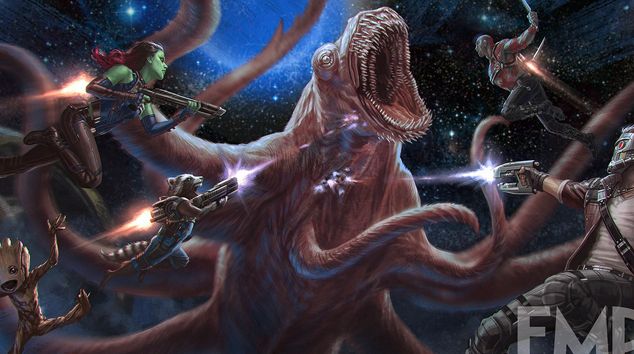 'Guardians of the Galaxy' Director Guarantees Strong Female Characters

HaydnSpurrell Filmmaker James Gunn has taken to social media to promise fans that his female protagonists are just as strong and have been given the best treatment possible for his upcoming Guardians of the Galaxy sequel.
"Great male characters, from Michael Corleone to Marty McFly to Han Solo to the Joker, are never perfect and never one-dimensional. They are sometimes heroic and sometimes villainous and often deeply flawed. But they always reflect the fullness of the world around us. I do not think that is true of the majority of female characters in films.
"I have done my best, as a male writer, with varying degrees of success, to bring female characters and female stories to the forefront....I can't wait for you all to see Guardians of the Galaxy Vol. 2, with Gamora, Nebula, and Mantis in action, where we not only pass the Bechdel test, but run over it and back up over it again and again in an eighteen-wheeler truck, and where their stories and the men's stories don't come at the expense of each other, but are interwoven in a way to strengthen and optimize all of them."
The film is out May 5, 2017.
Source: Comicbook