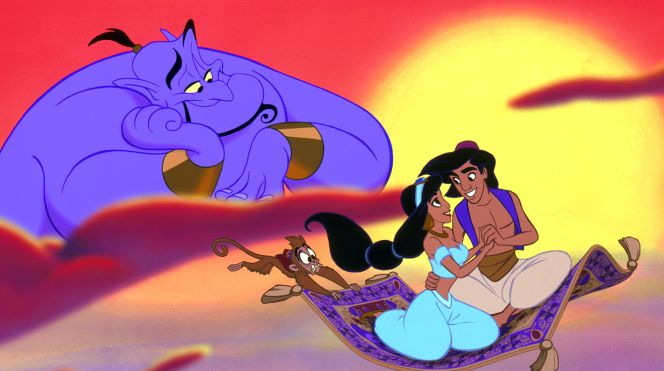 Disney is continuing to follow its animated classics to live-action blockbuster formula. With Beauty and the Beast's theatrical release right around the corner, Disney is looking ahead to its Guy Ritchie helmed Aladdin project.
Walt Disney Studios has sent out a casting call to Middle Eastern actors. They are planning for this film to be extra special giving the time frame of filming dates. Filming is looking to begin in July 2017 and end January 2018.
The script comes from screenwriter John August. Dan Lin is producing. The casting call photo below was sent out on Twitter earlier.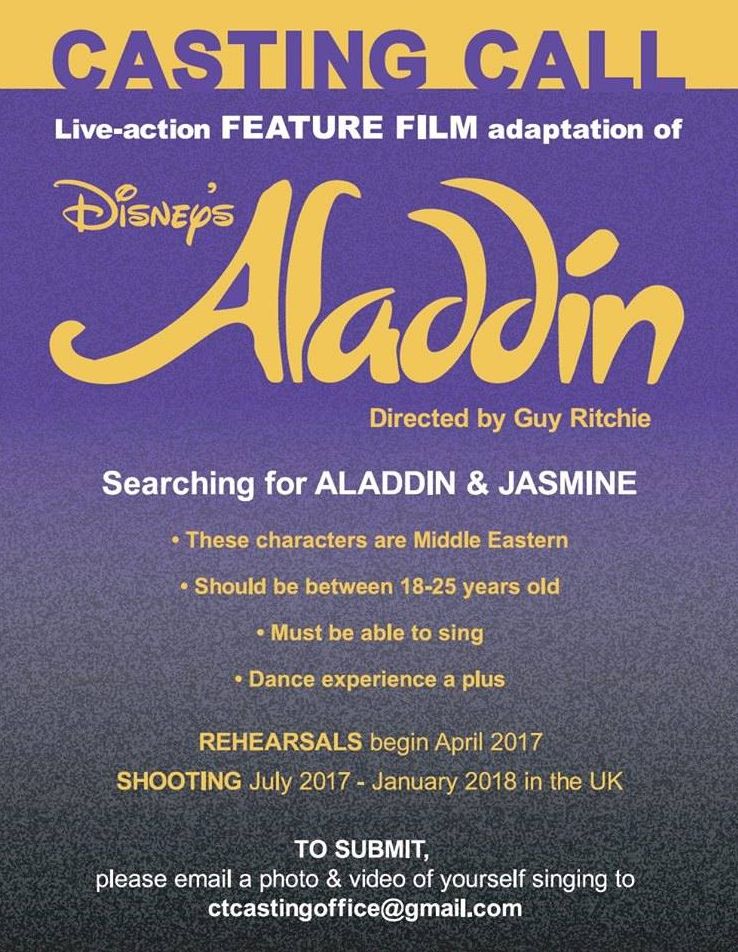 As stated the age limit is between 18-25 years old and the film will be shooting in the UK. Many fans have suggested Riz Ahmed (Rogue One) and Dev Patel (Lion) to lead the film. Ahmed is 34 so if they stick by this age category he wouldn't qualify. Dev Patel is only 26, so he could possibly work out even though it says 18-25.
This is one of many live action adaption projects going on at Walt Disney Studios. We also have Donald Glover's Lion King, Reese Witherspoon's Tink, and Emma Stone's Cruella.
Source: Collider

ZachPerilstein in AladdinFollow
Cultjer's one and only Disney Reporter. Expert in Disney and Pixar films. I cover all things related to the Walt Disney Company.