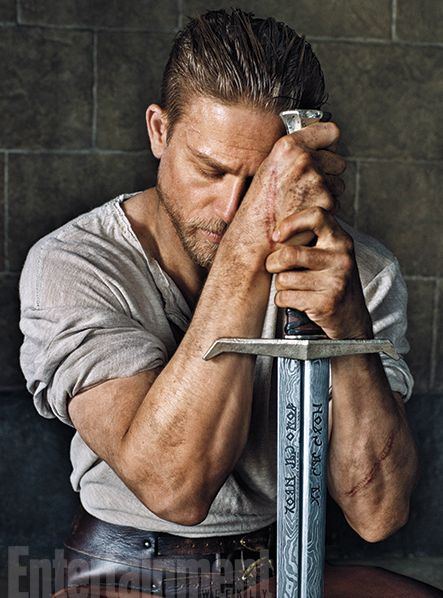 Guy Ritchie's King Arthur Movie Delayed Until 2017.

NadiaA71 Warner Brothers have announced that they have moved the release date of Knights of the Round Table: King Arthur to February 2017.
The studio made no mention as to why the date was pushed back. The Guy Ritchie-directed movie was previously set for release on July 22, 2016. But the number of big, action-fueled movies that are going to be released this coming summer is perhaps one reason why Warner Brothers decided to move the film to a later date.
Charlie Hunnam is in the lead role as Arthur. Other cast members are Jude Law as Vortigen, Eric Bana as Uther Pendragon, and Astrid Bergès-Frisbey as Guinevere. Djimon Honsou, Aiden Gillen and David Bechkam are also in this movie.

Guy Ritchie not only directs but also co-produces.. The Brittish filmmaker is known to make edgy, fast paced movies and has said that his Arthur will be 'a little rough around the edges', a departure from the conventional portrayal of the mythical king.

Below is the official synopsis for Knights of the Round Table: King Arthur.

The bold new story introduces a streetwise young Arthur who runs the back alleys of Londonium with his gang, unaware of the life he was born for until he grasps hold of the sword Excalibur—and with it, his future. Instantly challenged by the power of Excalibur, Arthur is forced to make some hard choices. Throwing in with the Resistance and a mysterious young woman named Guinevere, he must learn to master the sword, face down his demons and unite the people to defeat the tyrant Vortigern, who stole his crown and murdered his parents, and become King.
src: Collider, Variety