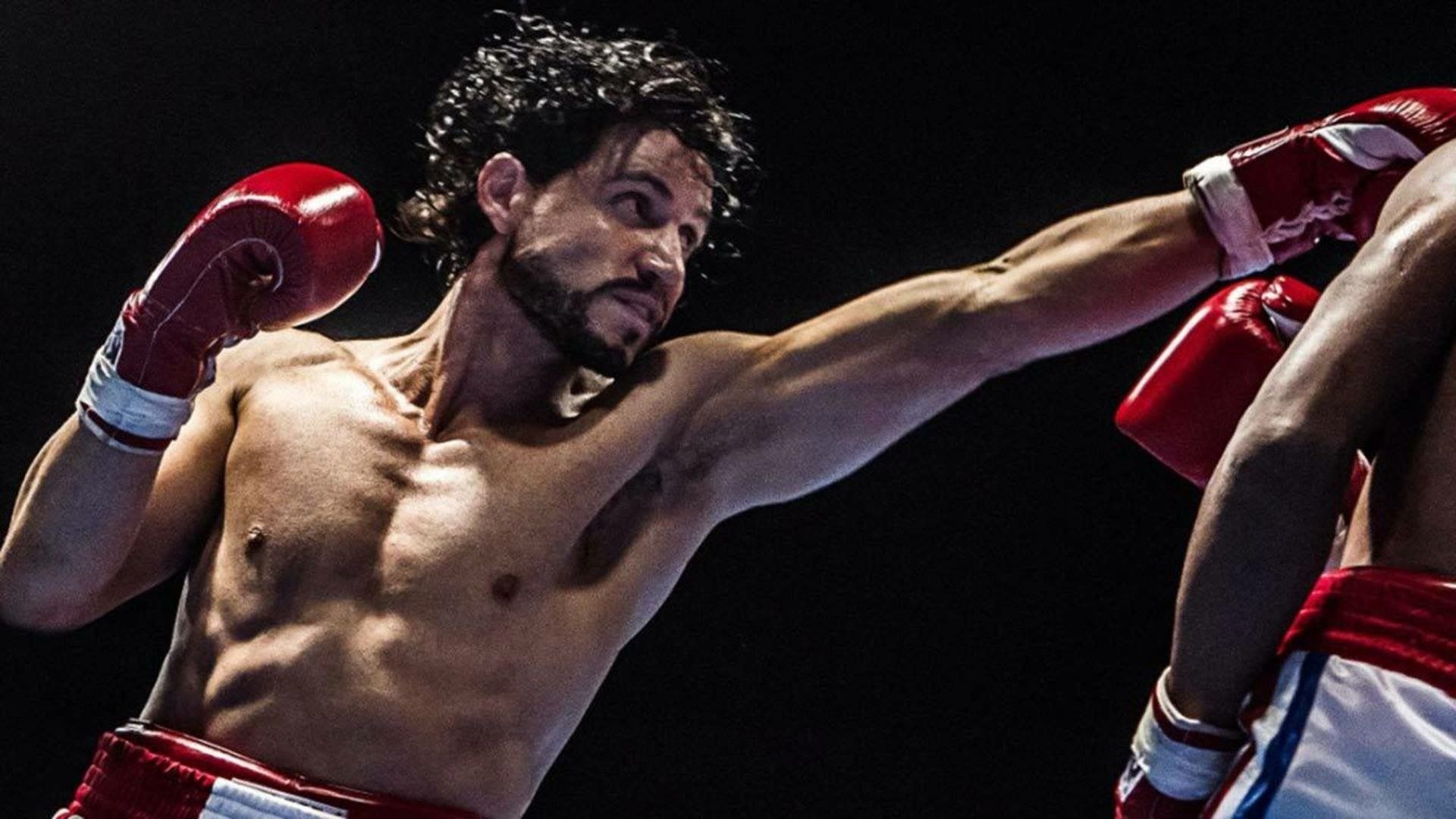 "Hands of Stone" Review

LightsCameraJackson Critic Boxing movies, always a popular genre, have been a "main event" in Hollywood over the past few years. The latest on the card, "Hands of Stone", is a lightweight compared to most fight films. But it does have an element of "class" and tone that provide for a satisfying viewing.
This is the story of Panamanian boxing legend Roberto Duran (played by Edgar Ramirez, most recently seen in "Joy" and "Point Break"). Much of the early rounds of "Hands of Stone" focus on Duran as a poor young boy with the urge to fight. We flash-forward seven years and Duran is making a name for himself in the ring - and wooing school girl Felicidad Iglesias (played by Ana de Armas, who audiences JUST saw in "War Dogs").
With classic ("Raging Bull") and campy ("Grudge Match") roles as a fighter under his belt, Robert De Niro takes-on the duties of trainer here, playing Ray Arcel, who comes out of forced retirement to work with Duran, who he sees early-on as a future champion. In recent boxing films it's the trainer that's become the coveted role - from Christian Bale in "The Fighter", to Forest Whitaker in "Southpaw" and Sylvester Stallone turning the tables on Rocky Balboa in "Creed". De Niro's presence and performance give "Hands of Stone" the weight it needs to be worth the price of admission.
Most sports fans over 45 likely know the saga of Duran's professional career. The script treats his career highlights in a very matter-of-fact, straightforward fashion, so boxing experts and fight fans expecting new, interesting layers to this story will be underwhelmed. As someone who knew nothing about Duran, his bouts with Sugar Ray Leonard or the impact of "No Mas" until this movie, I found all of it interesting.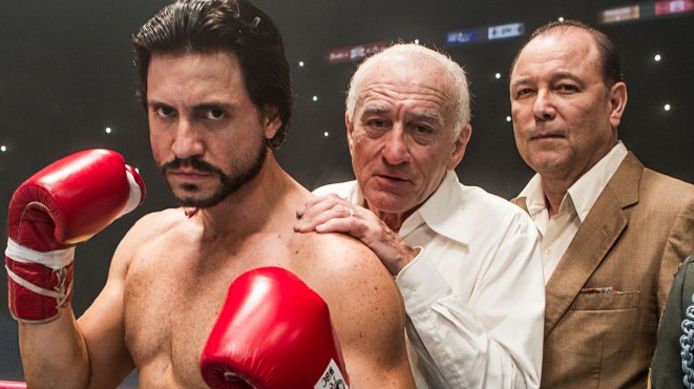 "Hands of Stone" doesn't pack quite the same punch in the second half as the first, but it's never dull. The political tensions of the time between the U.S. and Panama over the Panama Canal, and the drama surrounding the two Duran/Leonard fights (especially the rematch) kept me in the flow. Sugar Ray, by the way, is played by R&B superstar Usher (as Usher Raymond IV). The role doesn't require a lot acting, but the singer handles himself quite well.
"Hands of Stone" isn't emotionally dominant, but it's not intended to be your typical "underdog crowd-pleasing sports film", regardless of the final five minutes. Instead, Duran is depicted as maybe the most unsympathetic on-screen boxer in recent memory, and I give the film extra points for that approach.