'Heartburn' via Instagram

oOoOoBarracuda Heartburn is one of Cazzie David's go-to break-up movies, apparently. I know that because I stalk her Instagram account, so you don't have to.
At some point throughout her mostly internet hiatus during the aftermath of the end of her relationship with Pete Davidson, Cazzie posted on her Instagram story a still from the 1986 film starring Jack Nicholson and Meryl Streep. So, I did what any cinephile would do and found out the name of the film knowing only the two leads and seeing a still—you're welcome.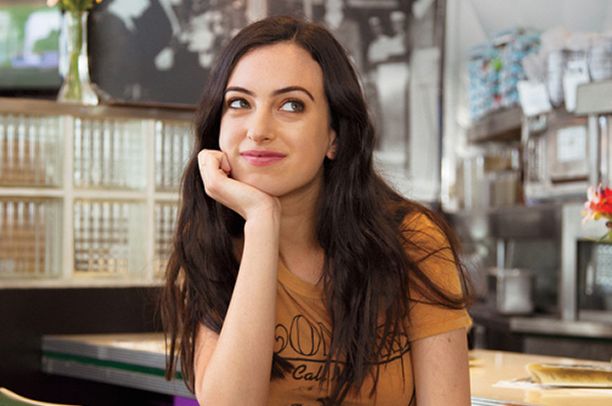 It's easy to see why someone would gravitate towards Heartburn after a break-up. It autobiographically chronicles the collapse of the film's writer Nora Ephron due to her husband's infidelity during or around the time she was pregnant with the couple's second child. Of course, this makes one (or maybe just me) wonder amidst the whirlwind relationship then engagement of Cazzie's ex Pete Davidson to Ariana Grande if cheating was involved, but I digress. Imagine being Bob Bernstein, lauded for being part of the team that unearths the Watergate scandal only to read about your adultery and divorce in a best-selling novel—suffice to say, be careful how you conduct your life when you're married to a writer, especially one as skillful as Nora Ephron.
The pair, Nicholson a Washington columnist and Streep a food writer for a New York magazine meet at a wedding proving the adage correct that no union that begins at another couple's nuptials is destined for anything but despair. Streep's character, Rachel, has long-held reservations about marriage that she is eventually willing to overlook once she falls in love with the playboy columnist. To his credit, Nicholson's Mark, is a doting husband in the beginning, even going along with the purchase of a house that needs an infinite amount of attention and vision to make his wife's dream of making a home their own. The leaky roof, the unfinished closet, and the contractors whose language barrier mean they disappear for weeks without notice elongating the project's ever disappearing finish line are no match for the love Mark shows to Rachel culminating beautifully when he finds out the couple is pregnant with their first child. By the time their second child is conceived, Mark's patience has grown thin as his eyes begin to wonder. Rachel, meanwhile, is loving her life as a mother and wife, completely settled into the necessary routine of keeping a forever in-progress home together for her family while continuing her career, barely. Clearly Mark feels slighted by his children and his wife's attention for them and begins an affair with a friend of Rachel's. Believing they are enjoying wedding and parental bliss while maintaining their social lives full of dinners, picknicks, and outings, Rachel comes to the stunning realization while getting her hair done that her husband is seeing someone else. She dashes out of the salon before the stylist can finish to find receipts for hotels, motels, and enough flowers to fill a cemetery. After confronting her husband with her realization Rachel leaves their home to desperately await communication from Mark while staying at her father's house. Half committed to living life without him, half waiting for him to call and assure her that his affair meant nothing so she can return to life she once knew, or rather, thought she knew.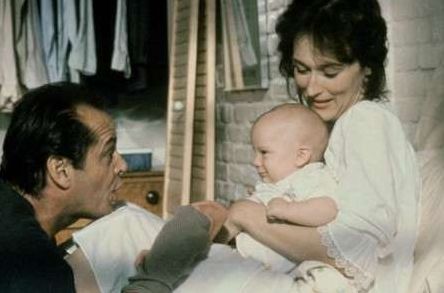 The reality Rachel soon learns is that once a marriage is interrupted by unfaithfulness, it is a betrayal that often cannot be rebounded from. Rachel spends her days after returning to her home wondering what Mark is doing and if his compliments to her or her cooking are genuine. Her husband's stepping out while she was vulnerable and at a self-esteem low during her second pregnancy proves too much for Rachel to overcome despite her being unwilling to live without him during their brief separation before reuniting. Rachel soon realizes that the uncertainty of being alone, knowing she's alone, is better than the insecurity she experiences feeling alone while with her partner. Rachel delivers an exquisite encapsulation of the dissolution of a marriage brought about my cheating when she delivers a monologue to close out the film that reveals she is going to attempt to make a go at her life alone as opposed to being imprisoned by the doubts she cannot temper. At a dinner in which her duplicitous friend is suggesting that it's not possible for a wife not to know that her husband is having an affair—something Rachel blamed herself for after realizing her husband was cheating—she finally confronts this and many other feelings she has been experiencing before making the decision to end her marriage:
"It is possible to love someone so much or want to love them so much that you just don't even see anything. You know, you decide to love him, and you decide to trust him. And you're in the day-to-dayness and you sort of notice that things aren't the way were but it's a distant bell. And then when things do turn out to have been wrong, it's not that you knew all along, it was just that you were somewhere else."
"…and then the dream dies, and the dream breaks into a million tiny little pieces which leaves you with a choice. You can either stick with it which is unbearable, or you can just go off and dream another dream."
So, yeah, it's no wonder why Heartburn would be on someone's break-up watchlist. It chronicles the very real feelings that accompany the end of a relationship. The feelings of self-blame, doubt about one's future, and grieving that are always a part of saying goodbye to someone you once loved. The film also details the pain caused by infidelity and the real dilemma of whether or not to remain in the relationship and the mental gymnastics that come with both possibilities.

Did Pete Davidson cheat? The world may never know, but Cazzie made the same decision as Rachel—one can only hope with the same voracity as the pie in the face that Rachel gave Mark to put the final exclamation point on the end of their union.