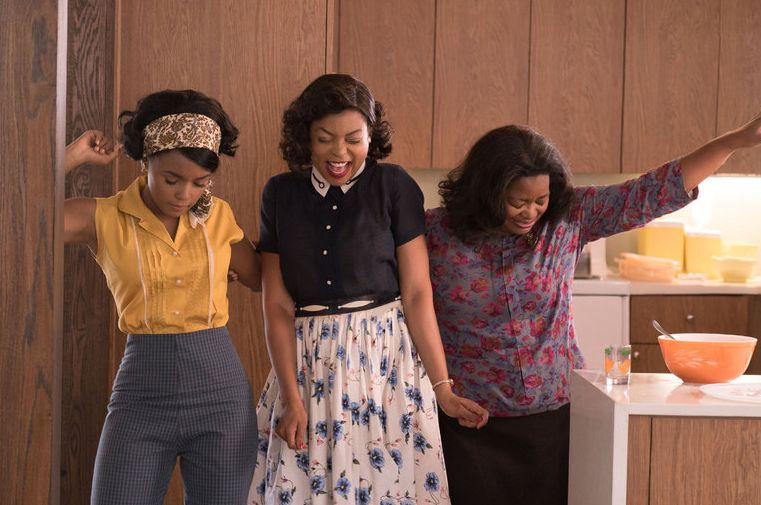 'Hidden Figures' to Get Free Screenings Across 14 Cities for Black History Month

HaydnSpurrell Fox and AMC Theatres have joined together to set up free screenings for Hidden Figures on February 18 across 14 U.S. cities in celebration of Black History Month. The film itself tells the story of three female, African American NASA mathematicians during the space race of the 1960s.
The film, which stars starring Taraji P. Henson, Octavia Spencer, and Janelle Monáe, has been nominated for three Academy Awards including Best Picture. It has outperformed at the box office with a $144 million take in the U.S. The intention is for the screenings to build further awareness to the true story the film is based on.
"As we celebrate Black History Month and look ahead to Women's History Month in March, this story of empowerment and perseverance is more relevant than ever," said Liba Rubenstein, 21st Century Fox's senior vice president of social impact. "We at 21CF were inspired by the grassroots movement to bring this film to audiences that wouldn't otherwise be able to see it — audiences that might include future innovators and barrier-breakers — and we wanted to support and extend that movement."
"The storytelling and message that 'Hidden Figures' carries is endearing and inspiring, and based on the remarkable community support this movie has received. We have witnessed first-hand the powerful impact it is having on audiences," said Elizabeth Frank of AMC. "We're honored to partner with Fox to help further the reach of this message to moviegoers across the country."
Free screenings will be held in Atlanta, Baltimore, The Bronx, Charlotte, Chicago, Dallas, Detroit, Los Angeles, New Orleans, Philadelphia, Oakland, St. Louis, Miami, and Washington, D.C.
Source: http://variety.com/2017/film/news/hidden-figures-free-screenings-black-h...