"Home Again" Review

LightsCameraJackson Critic 15 years ago this month, Reese Witherspoon starred in the rom-com "Sweet Home Alabama". She's back in that wheelhouse with "Home Again", which also marks the directorial debut of Hallie Meyers-Shyer, the daughter of the reigning Queen of the rom-com - Nancy Meyers.
Moviemaking runs in that family (Meyers served as a producer on this project), and it's also a key element of "Home Again". Witherspoon plays Alice Kinney, the daughter of a late, Oscar-winning filmmaker. Alice has been separated from her husband Austen (played by Michael Sheen) for five months, and she's decided to move with her two young daughters from New York back to the L.A. home she grew-up in.
Meantime, three twenty-something filmmakers from the East Coast, Harry (Pico Alexander), George (Jon Rudnitsky) and Teddy (Nat Wolff), have moved to LA in hopes of parlaying positive buzz from their hit short film into a studio deal. Until they get that deal, and money starts rolling in, they need a place to stay.
The guys meet Alice and her friends at a restaurant the night of her 40th birthday. She instantly connects with Harry (even though there's a 13 year age difference). The next morning, Alice's mom (played by Candice Bergen) convinces her daughter that she should let these three guys stay in the guest house for a little while: "Try looking at this as something that could be, sort of, exciting." As for this storyline: it could have been, sort of, interesting. Instead it's, sort of, predictable.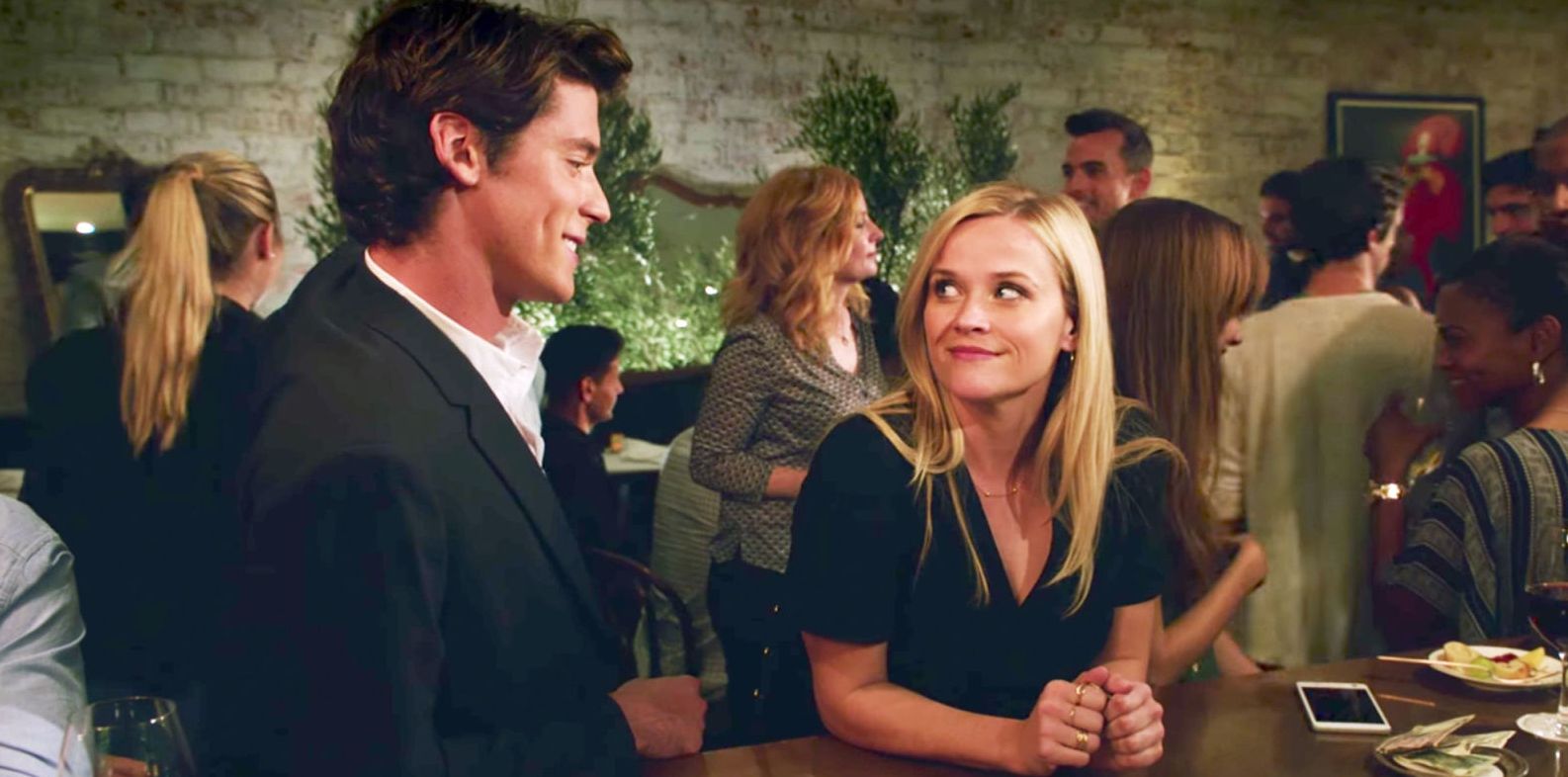 The first half hour is just what you'd expect, complete with a number of awkward moments. A subplot involving Alice's new interior designer client (played by Lake Bell) is simply misplaced. Thankfully, "Home Again" does settle into a comfortable rhythm. The three guys are believable together, with Rudnitsky the subtle stand-out. His George (a diehard fan of Alice's dad) forms a nice bond with Alice's eldest daughter Isabel (though actress Lola Flannery overplays the part).
The third act steers "Home Again" into bumpier and overly-sentimental waters. Specifically, it's when Sheen's character arrives looking to reconcile that the film loses its way. Hardly any of these scenes work, turning the film from rom-com to sitcom. A few serious moments, including one in which Witherspoon delivers a brief, low-key speech to Harry about her life, teases us as to what this movie could have been. It also reminds us why she's still one of the best actresses working today.
Meyers-Shyer and her famous mom definitely had their hearts in the right place. And there are several elements here that work. But as a whole, "Home Again" is too tame, fluffy and needed to take more chances.