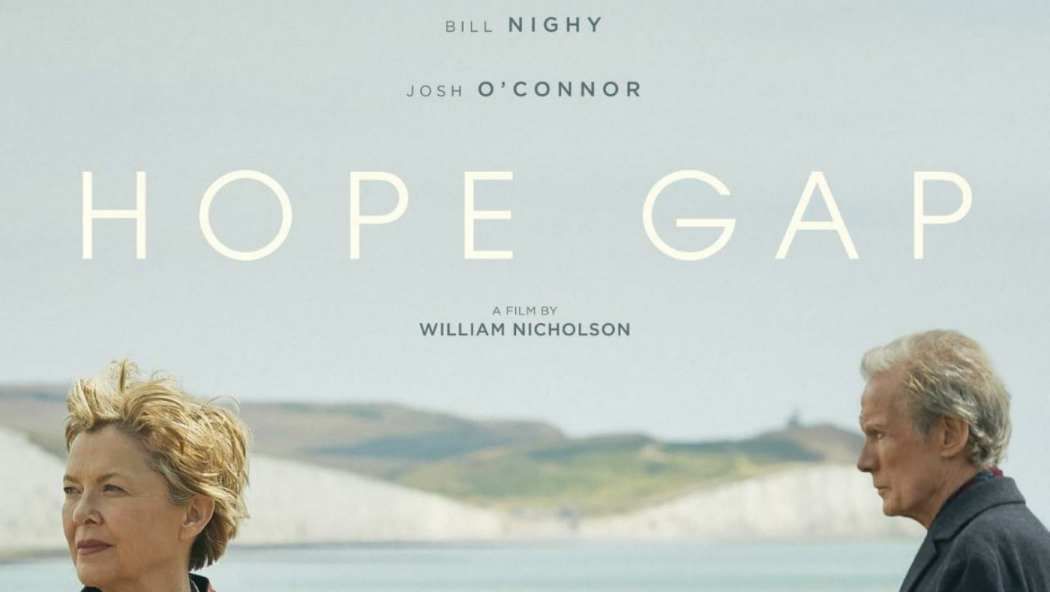 'Hope Gap' Review

LightsCameraJackson Critic "Hope Gap" is already a part of motion picture history. This relationship drama was released in select theaters by Roadside Attractions on March 6th. It was showing in 132 locations when the movie theater shutdown was ordered a week and a half later, instantly eliminating the remainder of its run. Now, Roadside & ScreenMedia are releasing it on VOD.
With Annette Bening and Bill Nighy in the lead roles, it's safe to say "Hope Gap" is aimed at an older audience. The problem is, couples who would have taken a trip to their local indie theater to see the film may not want to go through the hassle of paying to watch it at home.
And that would be a shame. "Hope Gap" is designed as the AARP version of last year's "Marriage Story". But it's far more believable and effective, and features some of the best performances of the year.
Bening and Nighy play British husband and wife Grace and Edward. They've been married for 29-years. We quickly learn theirs isn't the healthiest of relationships. Grace is physically and emotionally dominant,  Edward more passive and restrained. A startling early scene establishes the film's unsettling tone.
The couple's mid-20s son Jamie (Josh O'Connor) lives on his own and doesn't visit a lot. One Sunday morning, while Grace is at church, Edward reveals to Jamie some big news and even bigger plans. Jamie is forced to adapt to the changes that are about to take place. He's also placed in the middle between his parents as their marriage — and his childhood memories — evaporate. 
There's a palpable sense of urgency in "Hope Gap", especially in the first half. We're sucked into this three-hander of a drama, as we watch these, sad, lonely people try to find love before it's too late (and that includes young Jamie). This isn't a pleasant story, but it's totally engrossing. 
The screenplay, by two-time Oscar nominated writer/director William Nicholson, is filled with spot-on observational and interpretational dialogue. Nicholson (directing his first feature in more than 20-years) gets so much right about marriage, relationships and the plight of an only child in troubled times. Does Jamie deserve to be in as much pain — and feel as much responsibility — as his waring parents? Choosing sides is never easy or pretty.
Nicholson leads us down a few somewhat mysterious and eerie paths, where happy endings are hard to find. This is a film you admire without actually enjoying.
Grace vs. Edward is not a fair fight. But Bening and Nighy each get to showcase their tremendous acting skills. Unlike with Scarlett Johansson and Adam Driver in "Marriage Story", every word, every look, every second Bening and Nighy are on screen you believe them. And O'Connor brings surprising substance to what, normally, would be a thankless role.
"Hope Gap" loses some of its intensity down the stretch, and I wish Nicholson didn't rely on Grace having visions of Edward appearing around their house (pretty standard device). But, those small objections aside, this is one of the most stunningly honest and emotionally authentic movies of recent years — and a must-watch.