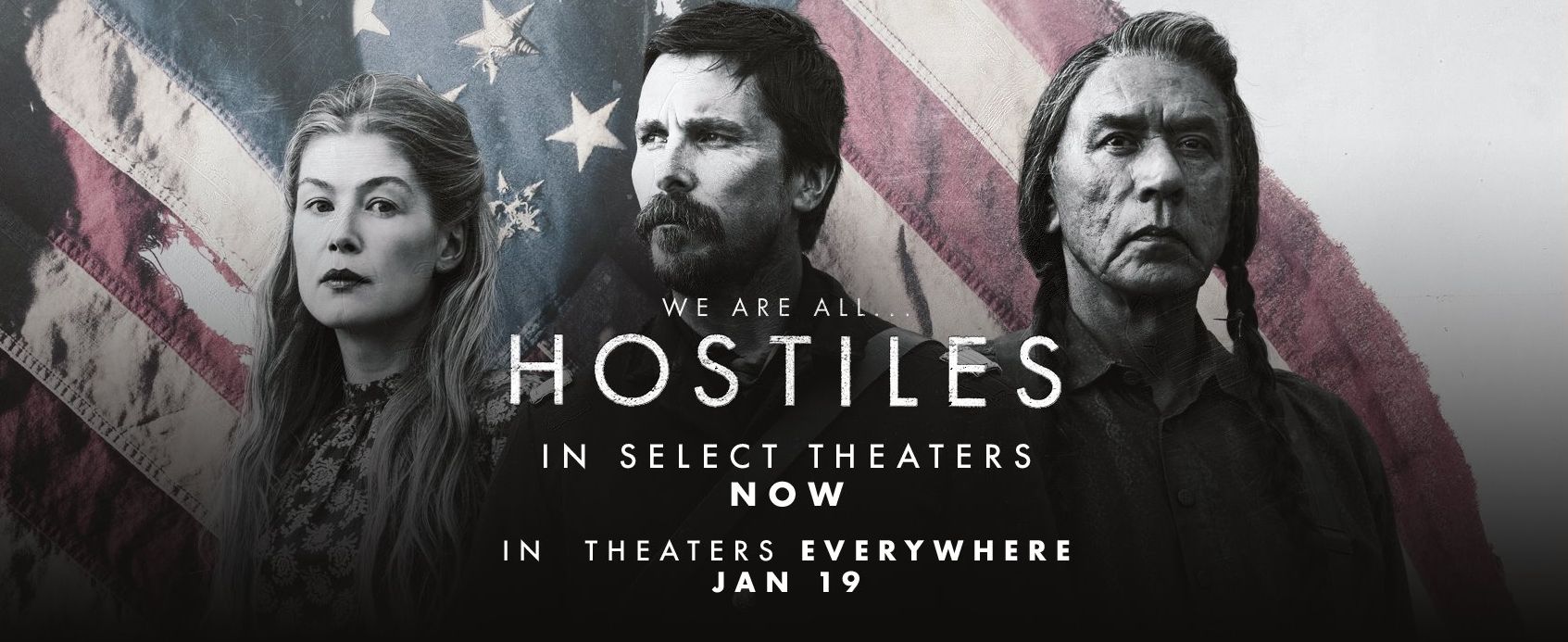 'Hostiles' Review

LightsCameraJackson Critic Scott Cooper continues to be one of the most fascinating, under-the-radar directors working today. Following his moving music drama "Crazy Heart" (which earned Jeff Bridges an Oscar), the gritty "Out of the Furnace" (with Christian Bale and Woody Harrelson) and "Black Mass" (starring Johnny Depp as gangster Whitey Bulger) Cooper now takes-on a genre that's been very hit-and-miss in recent years: the American western.
In terms of look, feel and overall style, "Hostiles" is pretty standard. It's Cooper's execution of the material that is incredibly impressive. This is a raw, intense character study set during the final stage of the U.S. western expansion of the late 1800s.
Bale gives one of the best performances of his career as U.S. Army Captain Joe Blocker. Against his strong objections, Blocker is ordered to escort an imprisoned Native American chief and his family from New Mexico back to their native tribal land in Montana. The Cheyenne leader and Cavalry leader are great enemies. On this final mission before his forced retirement, Blocker must deal with both his hatred for his prisoners and his desire to complete the mission successfully.
Early on their journey they encounter a woman whose husband and children have just been brutally slaughtered by members of a Comanche war party. Rosalie Quaid is played by "Gone Girl"'s Rosamund Pike. The grieving Quaid joins Blocker and his troops. The harrowing days that follow will be both physically and mentally gruelling for everyone involved.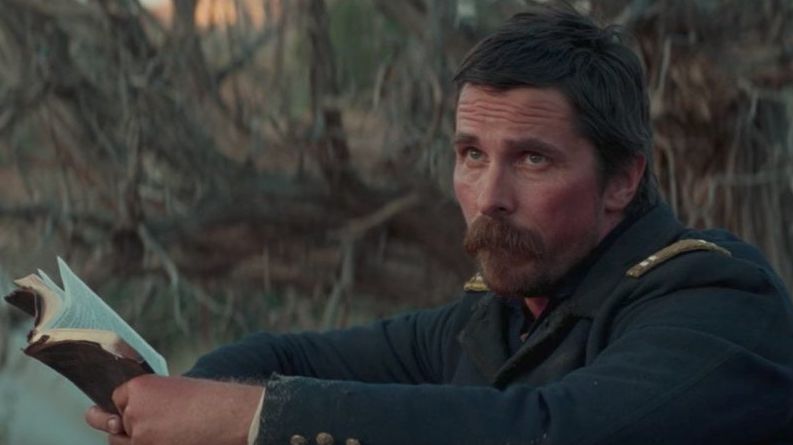 "Hostiles" is methodically paced, but appropriately so. Cooper allows time for the unraveling of this story, piece by piece. Echoing what it must have been like to live during this time, you're always on edge, waiting for something violent to happen to break-up the moments of calm. We clearly understand when Blocker explains at one point, "We're all prisoners out here."
Bale's portrayal of a legendary military "hero" who was great at his job, but whose ruthless style is no longer needed now that "the west has been won", is award-worthy. The fact that the Blocker character is not afraid to display his emotions provides the actor with numerous opportunities to shine. Pike is also excellent in a bonafide dramatic supporting role that's packed with powerful moments of restraint and unbridled passion.
The supporting cast includes Wes Studi as Chief Yellow Hawk, Ben Foster and Timothee Chalamet (who's having quite a year with this along with his work in "Lady Bird" and his Oscar-nominated performance in "Call Me by Your Name"). The costumes and cinematography, which reflect the overall spiritual nature of the film, are the standout technical elements.
Cooper handles all of this material with care, including a somewhat stunning final scene. The unexpected twist, like "Hostiles" as a whole, provides a fresh, alternative perspective to what, in less creative hands, would have been a very traditional movie experience.