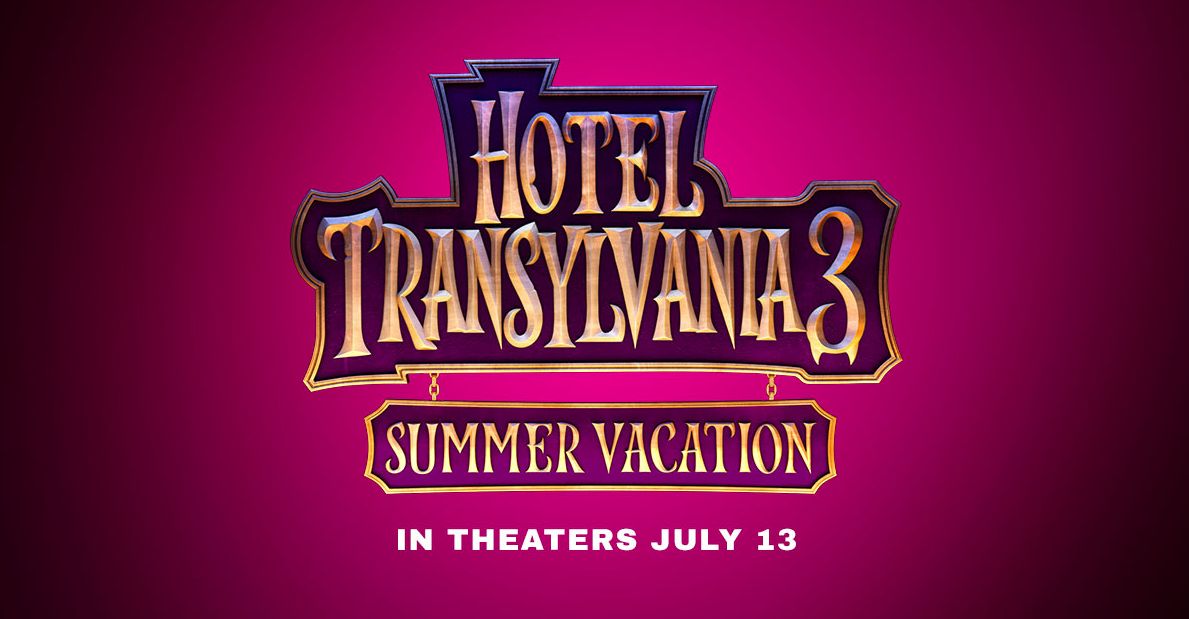 'Hotel Transylvania 3: Summer Vacation' Review

LightsCameraJackson Critic Sony Pictures Animation's first two "Hotel Transylvania" movies were fast-paced and filled with frenetic action, eye-popping characters and unique visuals. But what if you added loud, classic and contemporary pop music to the equation?
That's exactly what we get with "Hotel Transylvania 3: Summer Vacation". This is the latest in a recent string of animated movies to make its soundtrack a major component. For some (such as "Trolls" and "Sing") music – old and new – guided and enhanced the story. In the case of "Hotel T3", it's mostly used as filler.
That's because, even though the set-up places familiar characters Drac, Mavis, Johnny, Frank & Co. in new territory, the story is paper thin. Adam Sandler once again voices Drac. (Interesting fact: Sandler's last appearance in a theatrical movie was "Hotel T2". All his other movies have been on Netflix.) It's been many years since Drac's wife died and the vampire is lonely. He wants to start dating again. Daughter Mavis (Selena Gomez) thinks he's simply burned-out from running the hotel, so she surprises her dad with a cruise, so he can relax and spend quality time with his family and friends.
But once aboard The Legacy, Drac immediately falls in love with the ship's captain (voiced by Kathryn Hahn). Drac's instant attraction to Ericka (called a "Zing" in monster lingo) is like Charlie Brown's "crush at first sight" on the Little Red-Haired Girl… but with the over-the-top, Sandler spin. Amidst playing volleyball in the pool and all the other activities on the ship, Drac can't take his eyes off Ericka.
But, to steal the other half of that famous Frankie Valli lyric, she's just too good to be true.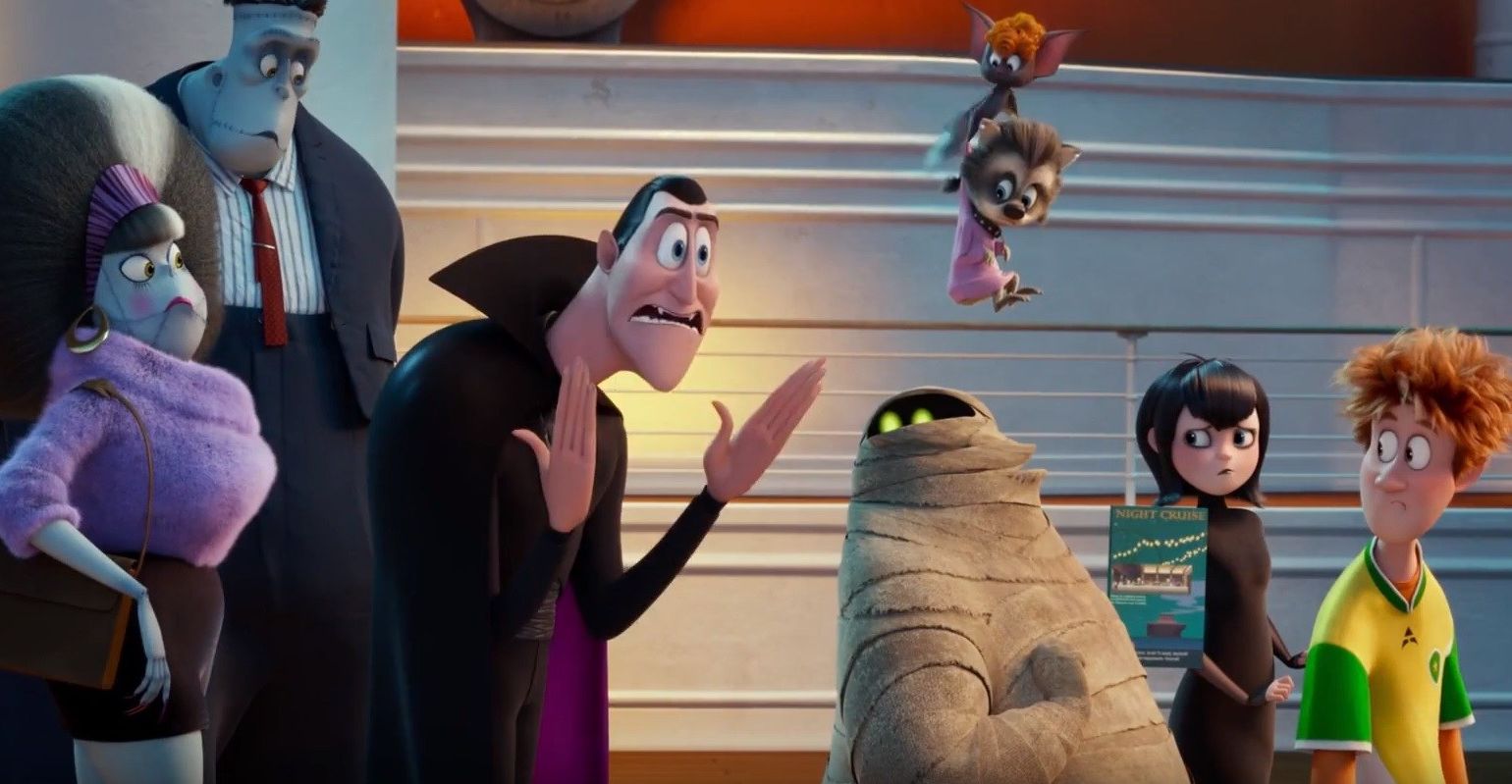 "Hotel T3" goes all in with vignettes involving the supporting characters – from Drac's dad Vlad capturing the attention of elderly witches, to the wolf parents leaving their dozens of pups at day care. There are also rambunctious gremlin air pilots and a giant green blob (Blobby) who becomes this franchise's version of Scrat. And who knew Frankenstein had a gambling problem?
Some of these situations are amusing. The majority are pretty standard. And that about sums-up this entire adventure, which takes very few major or even minor chances. I do give series director Genndy Tartakovsky credit for two minor elements in the script: we learn Drac's inspiration behind Hotel Transylvania and we get some honest commentary from Mavis on potentially having a step-mom.
Visually, this is the most ambitious chapter of the franchise, with a number of extensive action sequences (underwater, in the air and on the ship), including a showdown "battle" finale. And as is the case with all "HT" films, the characters are constantly moving at a frenetic pace. This installment skews the youngest of the trilogy, with the target 5-8 year-old audience destined to be zig-zaging their eyes across the screen for 90 non-stop minutes.
What Sony has created and showcased with this series is a unique universe full of color, action and whimsy. But "HT3" proves there's nothing more to do with these characters (at least in feature-length form). But it may get more little kids to watch the "Hotel Transylvania" TV series (currently streaming on Netflix). And, as scary as it sounds, isn't that the ultimate goal of practically every studio these days?