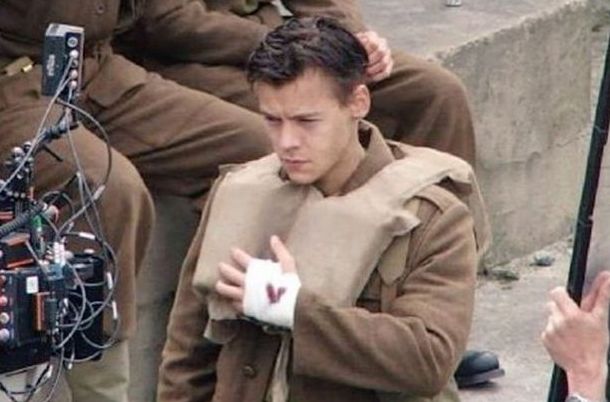 How Harry Styles Landed a Role in Christopher Nolan's World War II Epic

HaydnSpurrell A lot of questions arose at the news that Harry Styles had been cast in Christopher Nolan's upcoming World War II drama, Dunkirk.
But to counter those questions, a lot of One Direction fans are nothing short of ecstatic at the possibilities. While reports suggest that Nolan's attempt is to run with relatively unknown actors for the war pic, Styles might be a strange choice in that regard.
While speaking with The Mirror, casting director John Papsidera has perhaps settled some uncertainty regarding the casting. "Harry was absolutely right for the role. As an actor he is unknown, but his readings made him an obvious choice.
"We thought he was fresh and interesting and he won the role. It wasn't because he's a well known pop star – if anything that was more of a detriment, because it could bring the wrong message and we don't want people pulled out of the film because of who they are."
Papsidera expanded. "
Our aim was to have people who are fresh and don't bring a lot of prior work with them, so the audience will be really immersed in the film and not struggling with recognizable famous personalities. So Harry really had to overcome hurdles to get past that. He fought hard for it and his work was impressive and that's what attracted us to him.
"I don't think he studied acting professionally and yet he won the role against some very well known actors. He read for me, then us collectively in London. He did half a dozen readings, coming back and forth and it was no easy task for him."
Christopher Nolan wouldn't cast for the purpose of publicity, so there shouldn't be any concerns regarding that particular angle. Dunkirk opens
Source: Inquisitr