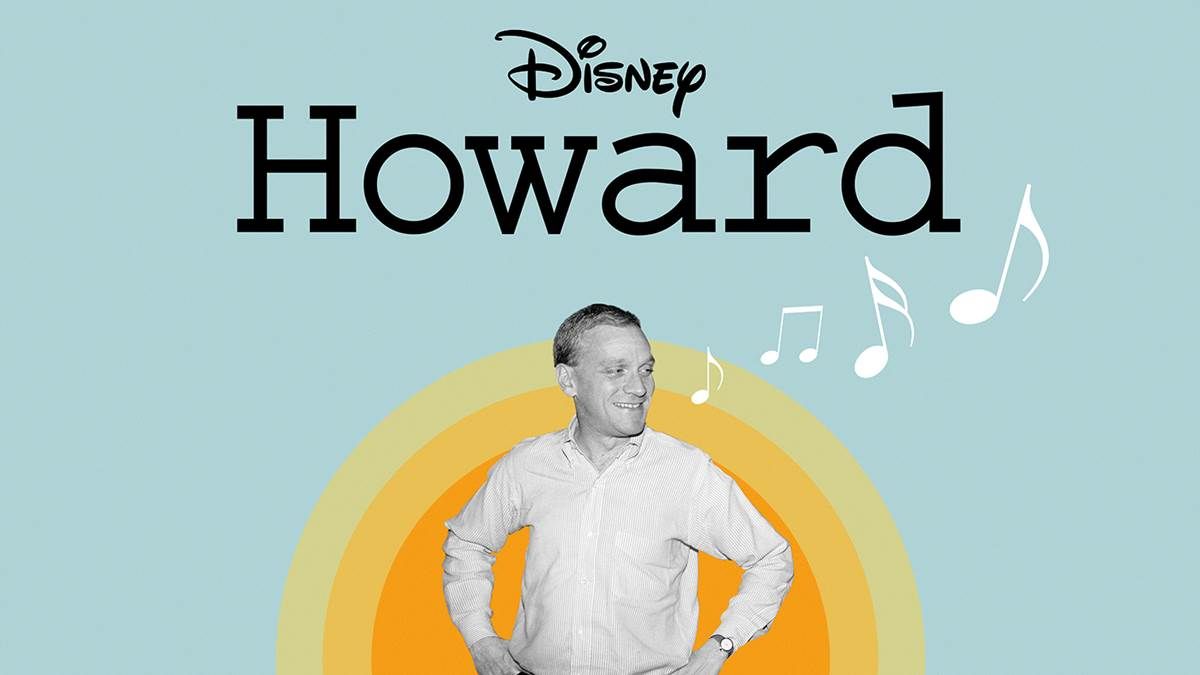 'Howard' Review

LightsCameraJackson Critic Legendary lyricist and playwright Howard Ashman left this world far too soon, dying from AIDS in 1991 at the age of 41. His life, filled with triumphs and tragedy, is celebrated in "Howard", available now on Disney+. The documentary is directed by Ashman's friend, colleague and "Beauty and the Beast" producer Don Hahn ("Waking Sleeping Beauty").
"Howard" takes us from Ashman's childhood years, creating songs and shows to entertain family and friends, to his final days working on "Aladdin" from his death bed. There's plenty of never before seen archival footage of Ashman and those he worked with throughout his short but amazing career.
Hahn relies heavily on old photographs for the imagery on "Howard". Interviews are presented as audio only — no talking heads. The constant popping-up of identifying text to distinguish who's speaking is a bit distracting. After a while you have to force yourself to ignore the on-screen words to focus on what's actually being said.
And there's another movie-making problem with "Howard". Many of the photos of Ashman (and the likes of creative partner Alan Menken, studio head Jeffrey Katzenberg and artist Glen Keane) are shown for far too long. You get the impression that Hahn didn't have enough material to fill the 90-minute runtime. Some material is also repeated, which is a major documentary no-no.
But these flaws don't diminish the overall purpose of "Howard" — celebrating Ashman's incredible accomplishments. We see his determination, beginning in the off-off Broadway years, creating his own small theater and troupe. Quickly his productions gained the attention of fans and critics, which led to his writing of the musical version of "Little Shop of Horrors" (a hit) and "Smile" (a flop). A negative N.Y. Times review of that collaboration with Marvin Hamlisch directly led to Ashman's relationship with Disney. And the rest, as they say, is history.
At one point we see a letter Katzenberg sent to Ashman summarizing the talking points of their first meeting (including potential Disney projects). At the top of the list is "The Little Mermaid". The third film on the list: "'Mary Poppins' – A period sequel. We're putting together our ideas on a possible approach, which I'll be happy to send you." Fascinating stuff.
Ashman's arrival at The Mouse House is when this doc takes off. He practically single-handedly saved Disney's then struggling Animation division. Footage of Ashman instructing veteran Disney animators on how to construct a successful musical is enlightening. He taught them that every main character needs a "Want Song". He got convinced Katzenberg (who wanted to cut it) to keep "Part of Your World" in "A Little Mermaid". The success of the film stamped Ashman as Disney's new star. And the "Want Song" has become a Disney's movie musical staple for the 30-years since "Mermaid".
Ashman was diagnosed with AIDS while working on "Mermaid". We see him dealing with treatments, all the while keeping his situation a secret from all but his inner circle of friends. Menken recalls being completely unaware of Ashman's condition until a conversation they had two days after winning the "Best Original Song" Oscar for "Under the Sea".
Ashman's health continued to falter during the making of "Beauty and the Beast". Nonetheless, during that time he and Menken crafted some of the most iconic songs in film history. Studio clips from the "Beauty" recording, including Jerry Orbach (Lumiere) and Angela Lansbury (Mrs. Potts) singing "Be Our Guest" bookend the documentary. More of this type of footage would've been welcome.
Ashman's story of determination and dedication is inspiring. While "Howard" does have structural issues,  it's a wholesome, honorable tribute to a creative genius.