'I, Tonya' Review

LightsCameraJackson Critic "I, Tonya" made a big splash at the Toronto International Film Festival in September, instantly skyrocketing stars Margot Robbie and Allison Janney to the top of the Best Actress and Best Supporting Actress awards season races. And boy, do they deserve to be there.
This is the second recent movie based on an event that transcended sports. "Battle of the Sexes" looked at the lives of Billie Jean King and Bobby Riggs leading-up to their landmark tennis match. "I, Tonya" tackles figure skater Tonya Harding and her infamous rivalry with Nancy Kerrigan. While "Battle" is a good film with solid performances, it lacks an emotional punch. "I, Tonya", on the other hand, is a fearless and inventive examination of the characters and events surrounding one of the biggest scandals in the history of American pop culture.
This is how you do a biopic in the 21st Century. Director Craig Gillespie ("Lars and the Real Girl") either bends or breaks all the rules of filmmaking, and the results are nothing short of sensational.
An opening graphic tells us that the film is sort-of based on real-life conversations with the key players. Are all of them/any of them telling the truth? Considering the characters, on screen, often call each other's version of the story B.S., clearly not everybody's on the same page when it comes to how it all went down. And that's all part of the fun of "I, Tonya". Being an inside observer to this retelling is a blast.
The main figures in the real-life soap opera/crime caper talk directly to us – documentary style. This includes Harding, ex-husband Jeff Gillooly (played by Sebastian Stan), Harding's mother LaVona (Janney) and a "Hard Copy" reporter (Bobby Cannavale). This technique is carried throughout "I, Tonya". These characters guide us through Harding's life story with their often funny, sometimes painful, always raw insights and opinions. And almost immediately we become hooked on every word.
I knew very little about the Harding/Kerrigan saga going into "I, Tonya". Many people who see this film will think they know Harding, Gillooly and some of the other players involved, from the news coverage of the events back in the 90s. Trust me, you've never seen this Tonya Harding. The screenplay introduces us to the future champion starting at the age of 3, a skating prodigy growing-up poor in rural Portland, Oregon, and takes us all the way through the infamous events involving Kerrigan and the '94 Winter Olympics in Lillehammer, Norway. And it's a wild ride.
Janney's won seven Emmys (four for "The West Wing", two for "Mom" and one for "Masters of Sex"), so her acting range is no secret to the TV community. She has had minor roles in dozens of films, but her performance here as LaVona Harding establishes Janney as a true movie star. In her interview scenes, LaVona is brash and unapologetic, while in the flashbacks, we are treated to one of the worst stage mothers who's ever appeared on screen. She makes Joan Crawford in "Mommie Dearest" look like Mother Teresa. At times Janney is almost unrecognizable (especially in the documentary interview scenes, which include a pet bird on her shoulder who tries to steal the spotlight). She balances fierce and reserved, while delivering some of the best lines of the year.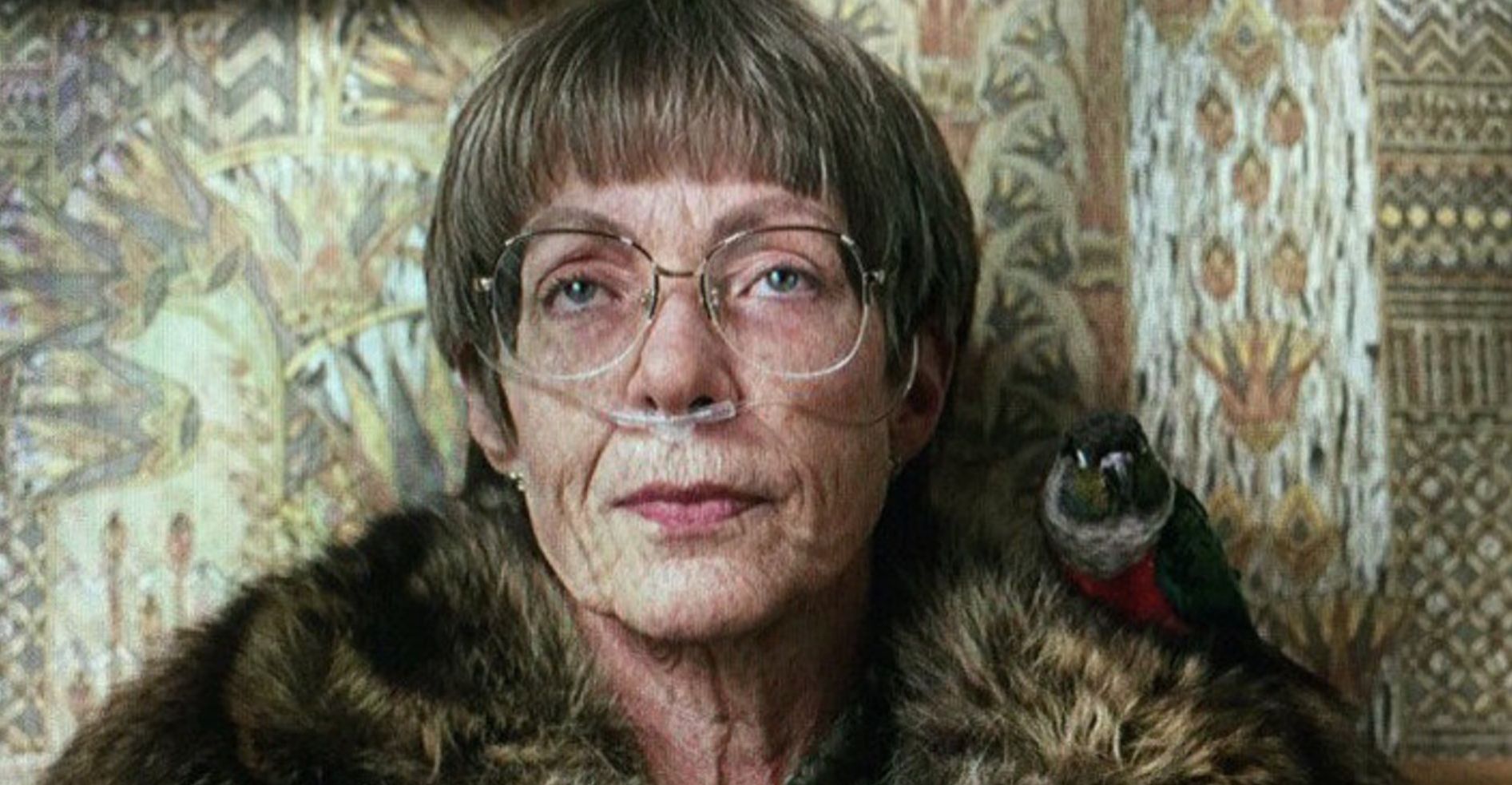 Janney's work fits perfectly with the overall tone of "I, Tonya". This film is fearless. The thorough script by Steven Rogers ("Hope Floats") packs-in the content and holds nothing back. And it accomplishes something few people thought was possible – it makes Tonya Harding (at times) a sympathetic character. The juggling act – combining comedy with graphic physical and psychological abuse is masterful.
As for Robbie, this is her most challenging and impressive role to date. She portrays Harding (from age 15 to 44) with a no-holds-barred authenticity – on and off the ice. You may not like Tonya Harding, but by the end of this film, you will absolutely have a better understanding of her. Unless, of course, everything she's telling us is B.S.
Robbie also tackles much of the skating in "I, Tonya" – and there's a lot of it. Gillespie shoots those scenes cleverly, and the constant close-ups force the actress to be on her game at all times. An infectious 80s/90s pop soundtrack fits perfectly.
Harding may not have won Olympic Gold, but this bold and fascinating version of her bizarre life story is worthy of top honors.