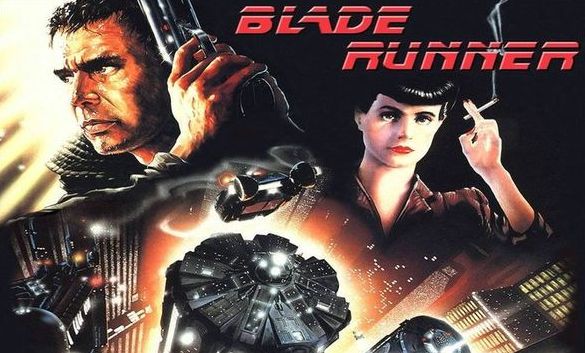 In Preparation of "Blade Runner: 2049" - A Look at the Original

LightsCameraJackson Critic "Blade Runner 2049" is one of the most anticipated movies on the remainder of 2017 release schedule. Following "Indiana Jones and the Kingdom of the Crystal Skull" and "Star Wars: The Force Awakens", star Harrison Ford gets to reprise another of his most iconic characters in a long-awaited, blockbuster sequel. Ford will return as Deckard, joined by Ryan Gosling, Jared Leto, Robin Wright, Dave Bautista, Barkhad Abdi ("Captain Phillips") and Ana de Armas ("War Dogs", "Hands of Stone").
Ridley Scott, who directed the original "Blade Runner" back in 1982, serves as an executive producer on "2049". Denis Villeneuve ("Arrival", "Sicario", "Prisoners") is in the director's chair this time. The buzz is high, particularly on the visuals and overall look. Cinematographer Roger Deakins has been nominated for 13 Oscars and has never won. Fans online are already campaigning for Deakins to not only receive his 14th nom but first win.
In preparation for "2049", I decided to watch the original "Blade Runner" for the first time. However, I chose "The Director's Cut" from 1991. I'd heard and read that many people prefer this version. It doesn't vary much from the first cut (the runtime difference is only one minute), but as the back of the DVD reads, this edition "omits Deckard's voiceover narration, develops in slightly greater detail the romance between Deckard and Rachael (Sean Young) and removes the 'uplifting' finale."
A few minutes in, I instantly chuckled at the on-screen text: "Los Angeles, November 2019". Scott certainly had an interesting vision of what the world would be like 37 years in the future [now just 2 years away].
Here's what he got right:
- in-your-face ads, heavy branding, the popularity of Coca-Cola
- facial, voice and fingerprint scanning/recognition
- Skype, FaceTime-like visual calls: Deckard talks to Rachael at a bar and can see her through a screen (Deckard then has to pay $1.25 for the call)
- the ability to zoom in, crop and instantly print images and pictures: A scene in which Deckard examines a photo and then asks for his home machine to "print me a hard copy" is fascinating.
Here's what Scott missed the mark on:
- Pan Am is gone (can't really blame him for the collapse of the airline)
- we still don't have flying cars
- newspapers aren't the go-to source for reading anymore
- most people don't smoke in crowded, public settings
- it's still not raining much in L.A.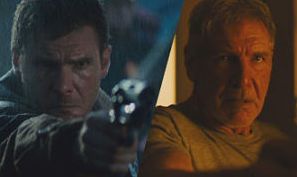 Content-wise, "Blade Runner" is definitely a unique, bold and "different" movie. It's easy to see why this was a revolutionary, mind-blowing and awe-inspiring experience when it was released in '82. It's an impressive technical achievement, and I also appreciated how much emotion is conveyed by the central characters, particularly in the (numerous) scenes that feature absolutely no dialogue. Themes of trust and an ideal of "perfection" come through loud and clear.
However, the pacing of "Blade Runner" is much slower compared to action films of today. I predict that "2049" will be a much faster film (in terms of material covered and speed of each scene), unless Villeneuve elects to pay tribute and emulate Scott's work.
And nearly all of "Blade Runner" takes place at night/in darkness. It plays with light, dark, color, shadows, angles and curves in some very appealing ways, and I expect "2049" will do the same. The sequel also been rated R by the MPAA and according to Villeneuve will feature no narration. It opens October 6th.