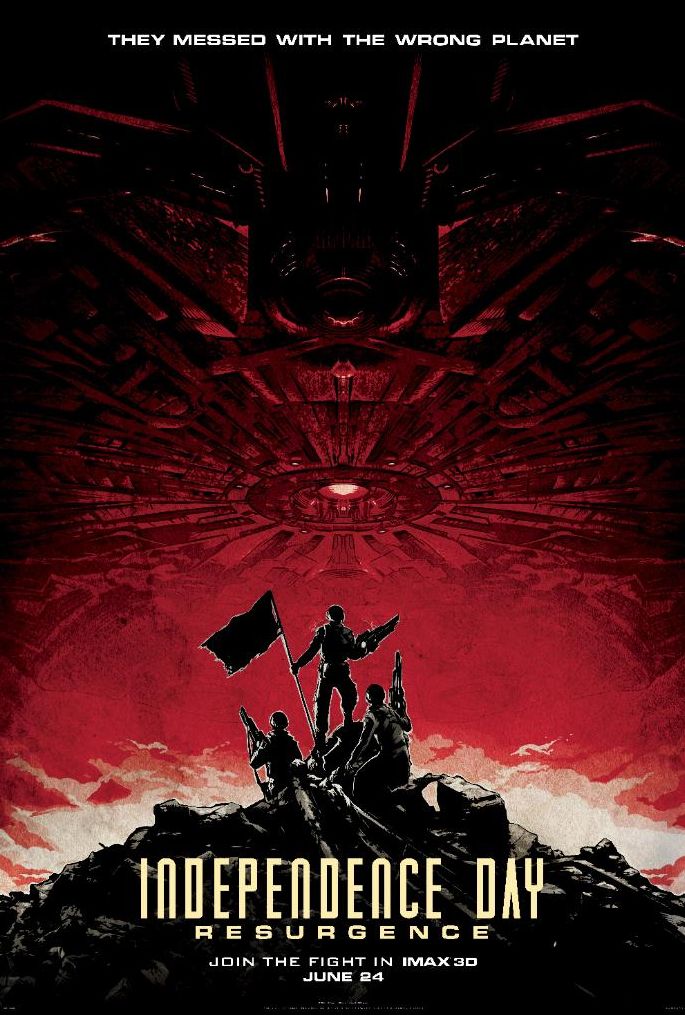 'Independence Day: Resurgence' Creators on the New Generation, Getting it Right

HaydnSpurrell It's been twenty years since Independence Day saw the White House demolished by an alien spaceship. Next up is Resurgence, with Roland Emmerich returning to the devastated Earth with co-writer Dean Devlin on hand.
A sequel was originally intended several times since 1996, and a script was written back in 2002. "We were paid for it, and then we gave the check back because we thought it was just not good enough," Emmerich admits.
Emmerich then made 2012, and after that felt that digital effects could match his vision for Independence Day's follow-up.
"It was interesting to explore a generation that grew up in the shadow of what we call 'the Great War,' that these were people who lost their families; who never knew a time when there wasn't an alien threat possible," Devlin says of the younger cast — including Liam Hemsworth, Maika Monroe and Jessie Usher.
Source: Variety