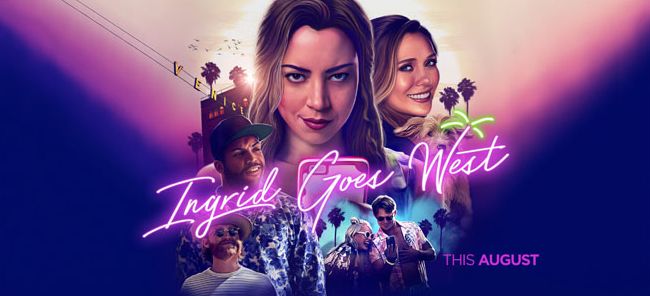 "Ingrid Goes West" Review

LightsCameraJackson Critic In "Ingrid Goes West" Aubrey Plaza plays the title character, a twenty-something whose mom has recently passed away. Now alone, and without any friends, Ingrid relies on social media (specifically Instagram), for everything - companionship, entertainment, love. She lives through the people she follows and "friends" online.
After seeing pictures of a hot new internet influencer in a magazine (the irony is great), Ingrid decides to move to Venice Beach, CA (using money she inherited), in hopes of tracking her down and becoming her best friend. The film makes it clear early-on that Ingrid is mentally unstable. At what level? That's up to us to decide.
The "Instagram Star" is Taylor Sloane (a perfect name). Elizabeth Olsen is spot-on as the perky, "here-and-now", and extremely shallow Sloane. Aside from her 250K+ followers, the most important things in Taylor's life are her husband Ezra (an unemployed artist), her puppy, and her brother Nicky (the most cartoonish character in the film). After Ingrid deviously orchestrates a meeting between the two, the women do become fast friends, but can this relationship, based on lies and emoji hearts, truly last?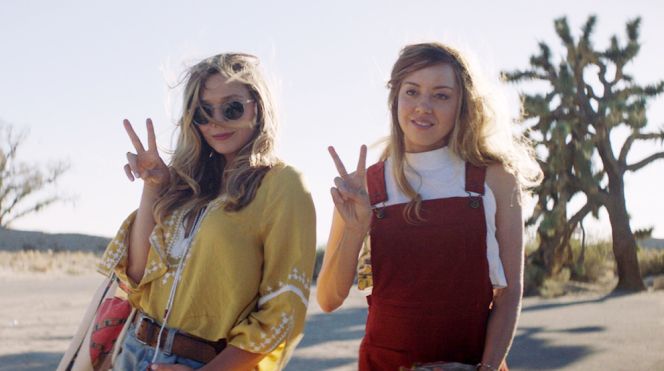 The trailers and a few blurbs present "Ingrid Goes West" as a pure comedy on the current social media age and those who are obsessed with it. In reality, "Ingrid" is much more. The screenplay, from David Branson Smith and Matt Spicer, is both a modern stalker thriller and a serious and sophisticated commentary on grief, depression, loneliness, obsession and mental illness. The script earned Spicer (who also directed) and Smith a well-deserved award at Sundance.
And the outstanding cast backs every word with highly-believable performances. Plaza is still best known for her work on the NBC comedy "Parks and Recreation", but that will soon change. She makes us pity, like, hate and fear Ingrid - often within the same scene. Olsen, who's having a big 2017, capsulizes and exposes today's talent-less, influencer phenomenon. "Straight Outta Compton" breakthrough star O'Shea Jackson, Jr. plays Ingrid's landlord/possible love interest. He gets to banter with Plaza in several entertaining scenes, particularly on the subject of...Batman.
Much more effective than last year's predictable and corny "Nerve", which was also about the dangers of social media, "Ingrid Goes West" is smart and sinister. See it - with your phone turned off.