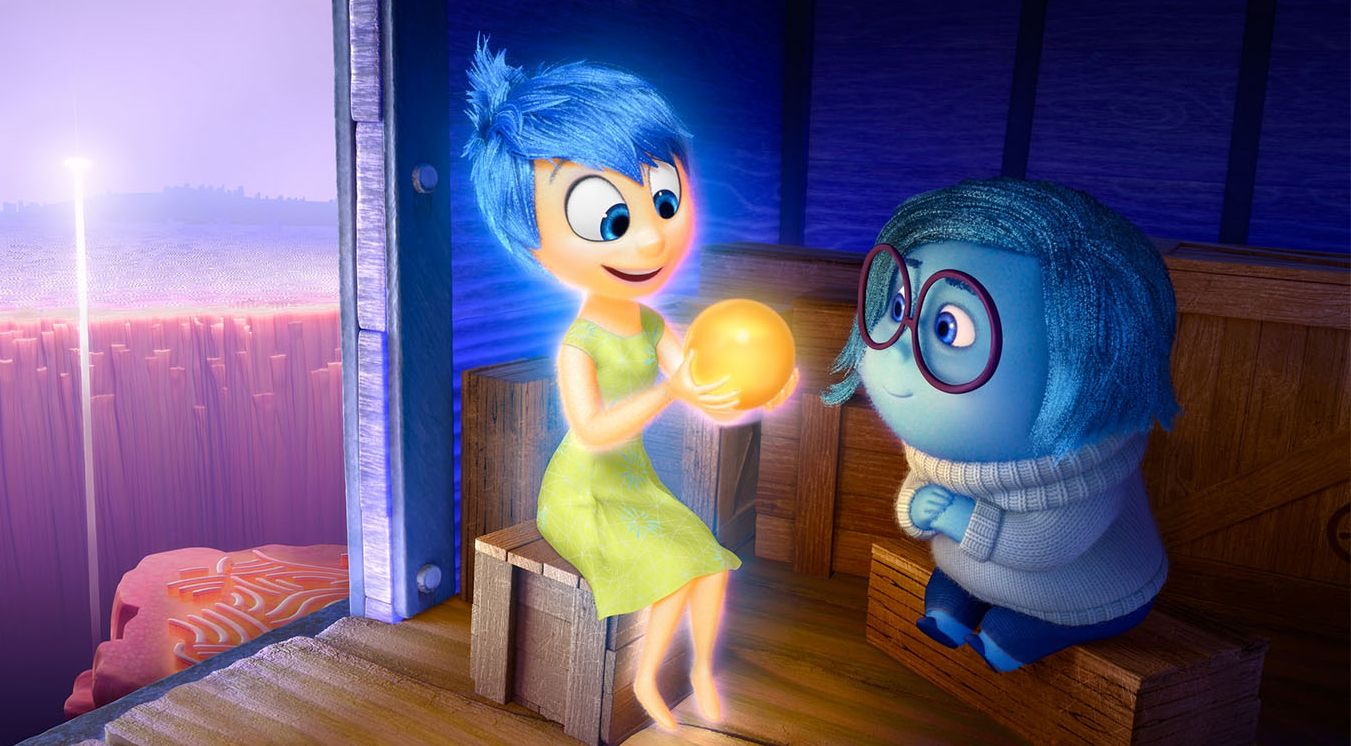 Inside Out (2015) - Review

KatherineHemmings Pixar have mastered making us all feel guilty about not playing with our toys enough when they released Toy Story back in 1995 but now our imaginary friends? Seriously Pixar? I wasn't ready for this much emotion!
Pixar is notoriously famous for creating beautifully detailed and gripping animated feature films (if of course we ignore cars and planes). After one hit after another everyone is just waiting for them to slip up eventually but it definitely didn't with this film. I give Pixar's Inside Out 4.5 out of 5 stars, why? I will explain...
Although the film holds many of the same characteristics to its previous films such as Toy Story, such as two characters getting lost in a strange unknown world only to find help in the strangest of places, it stands alone as a film strong by itself.
The film is set inside 11 year old Riley's head and we travel with her and her emotions through day to day life. Her emotions are made up of 5 characters, Joy who is voiced by Amy Poehler is a fun loving Tinkerbell inspired character that glows throughout the film and wants nothing more than to make Riley's days, months, years, life happy. She also looks after Riley's memories and most importantly her core memories which make up Riley's personality all so that Sadness who is voiced by Phyllis Smith doesn't have an effect on them and upset Riley's state of mind. The others are Fear (Bill Hader), Anger (Lewis Black) and Disgust (Mind Kaling) who control her other aspects, whether it's saving her from the dreaded broccoli or from a dead rat.
All together these 5 funny and lovable characters make up not only her mind but our mind too. Brilliantly we are able to see for a split moment during the film in her parent's minds and in the minds of animals in the end of the film and witness how different the emotion scan act in each individual.
The story pans out as this 11-year old girl who is nothing but happy in her town of Minnesota ends up having to re locate to San Francisco. She is forced to leave her beloved hockey team, her friends and her home and if things didn't seem bleak enough her father ends up being called into work around the clock. With all of this negativity Joy seems to keep everything pretty much in control, until Sadness accidentally got in the way and a protective Joy send her and Sadness packing into long term memory leaving only Disgust, Anger and fear in charge of Riley's mind... oh dear.
Lost inside the long term memory Sadness guides Joy around to try and get back to headquarters before Riley gets into any trouble. I won't tell you much more on the plot or story or even the outcome, as this is a film every one of all ages needs to experience and connect with.
This may be in my opinion one of the best things Pixar has ever created, it is beautiful animation and grippingly emotional story line let all of my emotions run wild. I experienced every emotion while watching this film, even disgust as the fact it was over and there were more screaming children in the theater that I cared for.
It may not have the magical ice powers and beautiful dresses which got the children going crazy for in Frozen but I believed it had a stronger and more powerful message then any. This is THE movie to watch this summer and I expect it and a plush of each of them in my stocking for Christmas.
My only trouble I have with this film and I will say this with most films is that the trailers gave too much of the story away. Before the film had even come out it was incredibly easy to figure out how this would pan out and during the film even though a lot of the time I was gripping my seat and wanting to scream at the screen I knew eventually what would have to happen. Well done Pixar.
By Katherine Hemmings