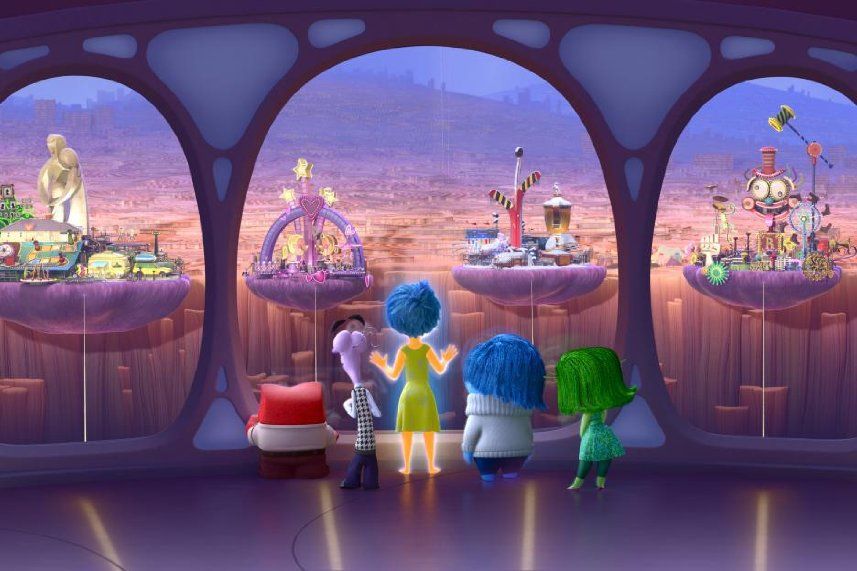 Inside Out Sequel is a Possibility

HaydnSpurrell Adding two Oscar nominations to its hugely successful 2015, Pixar's Inside Out has been a near unanimous hit for fans and critics alike. It picked up Academy nominations for Best Animated Feature and Best Original Screenplay. So is a sequel on the way?
Director Pete Docter, who already has an Oscar for his work on Pixar's Up, is credited as one of four writers on Inside Out. That being said, he's not bursting to make a sequel just yet.
"To me it's not as simple as we like it, so let's make another one. What happens is you design these characters not so much looks wise but as they are as character and people for a story. So we'll explore it and see what happens."
It's a trend that's been set in place at Pixar and the larger Walt Disney Studios, whereby there's little or no pressure on creators to pump out sequels, but instead are encouraged to tell the stories they want to tell.
The director describes the characters as ones made for that particular story, and shoehorning them into a second one is the last thing anybody wants to do. If a great idea comes to mind, no one will bulk at the idea. But no one is actively seeking that idea right now.
Source: Cinemablend