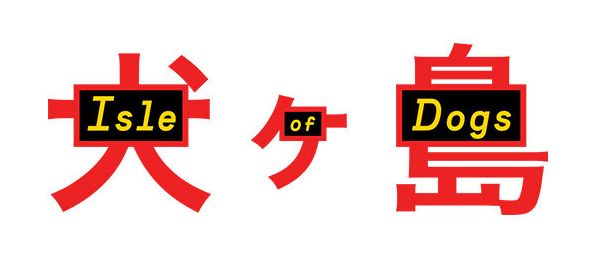 'Isle of Dogs' Review

LightsCameraJackson Critic Wes Anderson's stop-motion animated triumph, "Fantastic Mr. Fox" (based on the Roald Dahl book) is one of my all-time favorite animated films. Bold, daring and visually stunning – I've seen it at least five times since its 2009 release.
"Isle of Dogs" is Anderson's first venture into animation since "Fox". From the trailers, the two seemed to be fairly similar in terms of look and style. It turns out Anderson carried over only three things from "Fox" to "Dogs": the stop-motion technique, animals as his main characters, and Bill Murray as part of the voice cast. That's it.
Otherwise, "Isle of Dogs" is a COMPLETELY unique and wildly intense moviegoing experience, due to its vivid, original story and frenetic, erratic pacing.
Anderson challenges us to try to pay attention to every second of "Dogs", forcing our eyes to be constantly scanning the screen. The goal is to pick-up as much of what's going on as possible, but if you miss something or don't quite understand it, there's no time to pause and try to process. You'll simply be left behind.
"Isle of Dogs" is extremely explanatory – by design. Nothing happens that we aren't told about – in several different ways. There's the constant bombardment of on-screen text and graphics, in multiple languages. And there's not one, but two narrators (the general narrator is Courtney B. Vance. The other is an on-screen Japanese to English translator character, voiced by Frances McDormand. She may have the most lines of anyone in the movie).
The story is set is Japan. All the dogs in the fictional city of Megasaki have contracted a contagious disease. Longtime mayor Kobayashi has sent the sick canines to secluded Trash Island, where they will die. The dogs, whose barks are translated into English dialogue (all voiced by A-list actors), are working together in an attempt to survive. When a young boy flies a small plane to the island, looking to rescue his beloved pet, everything changes, and soon, the real adventure begins.
The opening, set-up section of "Isle of Dogs" is particularly overwhelming. There's so much information thrown at us at rapid speed, including the introduction of the main pack of dog characters, voiced by Bryan Cranston, Jeff Goldblum, Edward Norton, Bill Murray and Bob Balaban. Each of the hounds has his own distinct personality.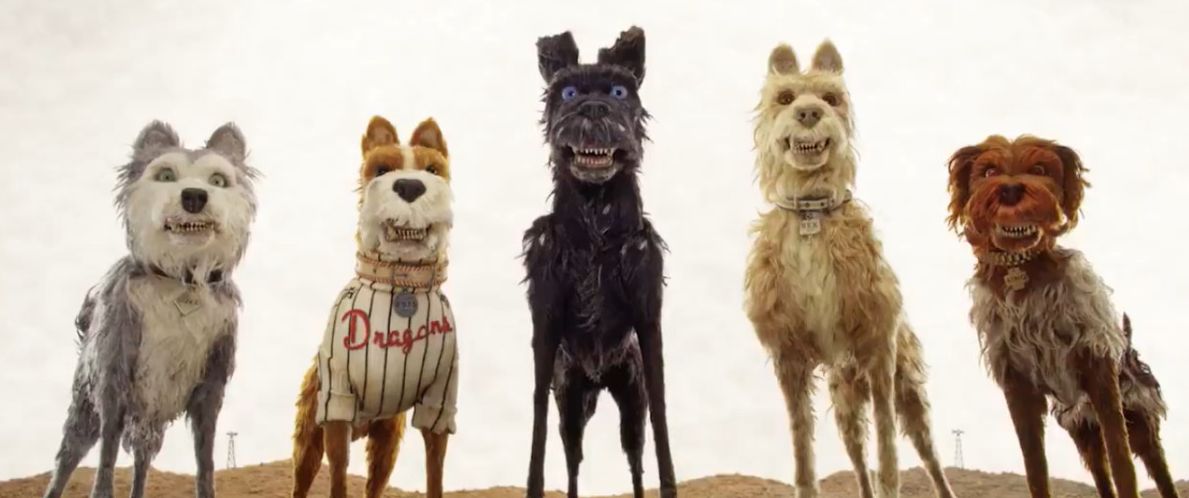 Fans of the ultra-quirky Anderson may love "Isle of Dogs" from start to finish. For me, things begin to click with a scene about a half hour in between Cranston's Chief and female dog Nutmeg (voiced by Scarlett Johansson). It's incredibly well-written and in vintage, "quiet" Anderson form. From there the quest gets underway, the characters (both human and dog) begin to develop more fully, and the overall goals of the film slowly start to come together.
Unlike "Fox", the complex script of "Dogs" rarely tries to be intentionally funny, though there are some memorable moments of dry humor. Anderson incorporates a few surprises, as well as some random flash-forwards and flashbacks, which don't work quite as well as intended.
At its heart, this is a rescue mission action/drama that nicely showcases the ups and downs of human and pet relationships. There's also a political message and some key ancient Japanese culture worked into the storyline. And, above it all, from first frame to last, fearless stop-motion animation is on full display. The look is so cool. Once you get sucked into this world, it's impossible to escape.
"Isle of Dogs" is a film you need to see. This is challenging movie-making on multiple levels. It's not "fantastic", but still pretty doggone good.