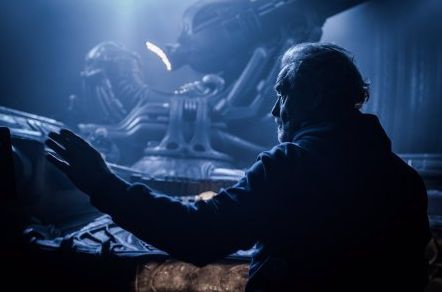 James Franco Has a Role in 'Alien: Covenant'

HaydnSpurrell Though the upcoming Alien prequel, Alien: Covenant, has been done and dusted on production for some time, news has come forward that James Franco has a part to play in yet another blockbuster film franchise.
The news comes via a fan-site dedicated to all things Alien and Predator. The outlet firstly indicates that Franco was being pushed by his agents to go for the Predator lead role after Benicio del Toro dropped out. Franco passed on the role, which went to Boyd Holbrook.
He plays Branson in Covenant, who is actually the captain of the Covenant, the ship the film gets its title from. He appears to be the husband of leading lady Katherine Waterson's Daniels.
But (spoiler alert), it seems he is only a part of the film for the opening ten minutes, with later minor appearances. All we can do is speculate on whether he dies in that early part of the film or is simply incapacitated.
The film opens May 19, 2017.
Source: Slashfilm