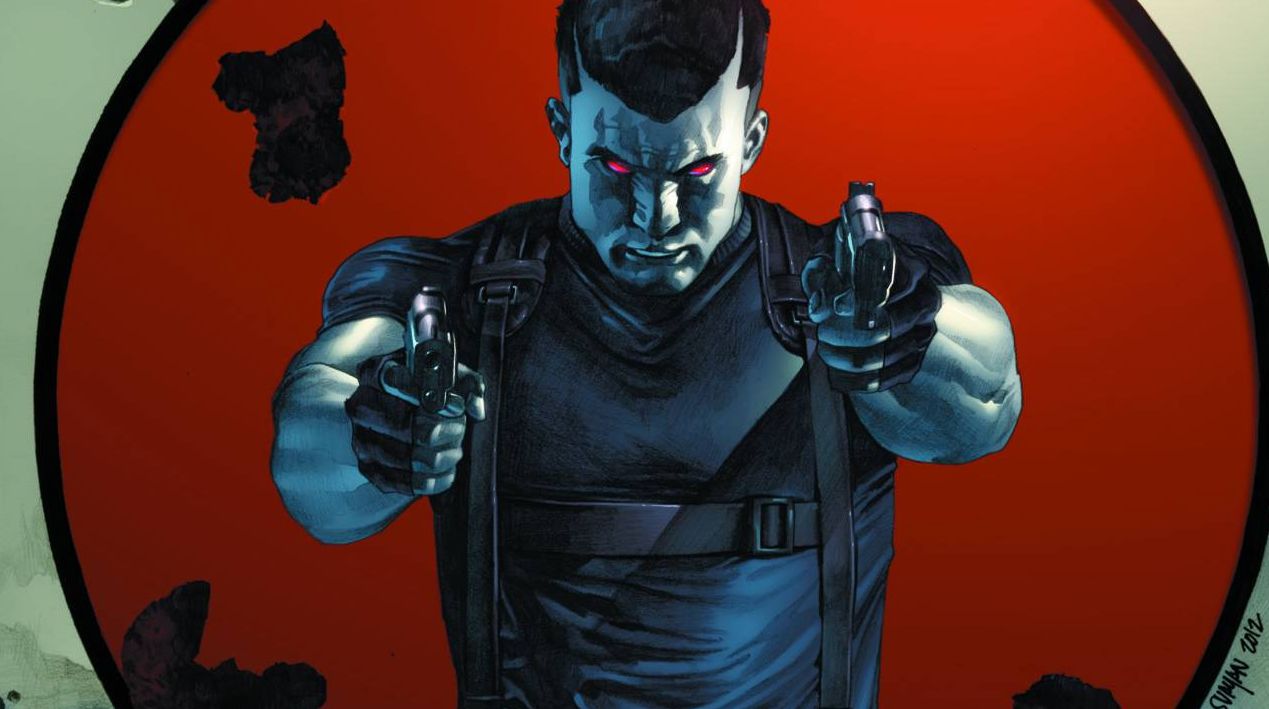 Jared Leto Rumored To Play Bloodshot for Sony's New Superhero Universe

ZachPerilstein Disney Reporter Two years ago Sony Pictures and Valiant announced a five feature film deal to bring Bloodshot, Harbinger, and Harbinger Wars to the big screen.
Don't know who any of these heroes are? Well your like most of the world. Sony is betting big on this little known superhero franchise. Just comparing Twitter followers, Valiant has 77,000 followers, Marvel has 5.1 million followers, and DC has 2.3M followers. So Valiant is significantly smaller just by looking at its social presence.
The March issue of Bloodshot sold 9,610 copies. The recent issues of Harbinger did 10,177 and 5,108. So not many people are familiar with this intellectual property. This is Sony's strange answer to the Marvel Cinematic Universe and DC Extended Universe. Sony also is tied up trying to create their Spider-Man universe without the main character. At least people have heard of the background characters in Spider-Man.
This is from Valiant Entertainment's official press release. Obviously the dates are changing.
"BLOODSHOT, arriving in theaters in 2017, will kick off the five-picture plan leading to HARBINGER WARS and will be directed by David Leitch & Chad Stahelski (John Wick) from a script by Jeff Wadlow (Kick Ass 2) and Eric Heisserer (Story of Your Life). Neal H. Moritz and Toby Jaffe fromOriginal Film (The Fast and the Furious franchise) and Dinesh Shamdasani from Valiant Entertainment will produce the film. Matthew Vaughn and Jason Kothari will serve as executive producers."
"HARBINGER will follow shortly thereafter from a script by Eric Heisserer (Story of Your Life). Sony and Valiant remain tight-lipped about potential directors. Neal H. Moritz and Toby Jaffe from Original Film (The Fast and the Furious franchise) and Dinesh Shamdasani from Valiant Entertainment will produce."
"Both BLOODSHOT and HARBINGER will be followed by sequels before the title characters confront each other head on in HARBINGER WARS—a motion picture directly inspired by Valiant's critically acclaimed 2013 comic book crossover of the same name. Andrea Giannetti will oversee the five-picture HARBINGER WARS initiative for Sony Pictures."
Well it's obvious that Bloodshot won't reach theaters in 2017 maybe 2018? The rumored star is suppose to be Jared Leto. David Leitch is busy directing Deadpool 2 right now. So Bloodshot could start production after that.
In 2017, Jason David Frank (famous as The Green Power Ranger) portrayed Bloodshot on a television special Ninjak VS the Valiant Universe.
This is the synopsis of the character: Bloodshot is a former soldier with powers of regeneration and meta-morphing made possible through nanites injected into his blood. After having his memory wiped numerous times, Bloodshot is out to discover who he really is and get vengeance on those who did this to him.
This could make for an interesting film. I just don't know how many people will actually go out and see it. Let alone if the film actually ever happens at Sony.
Source: The Ankler