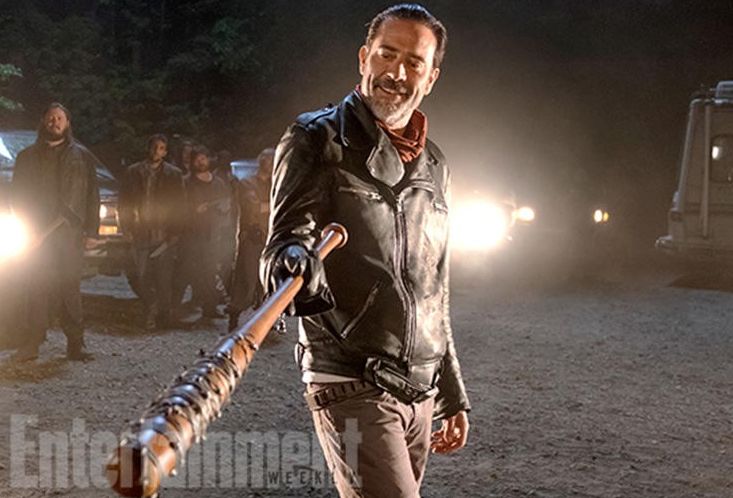 Jeffrey Dean Morgan Describes His First Days of Work on Set as 'The Walking Dead''s Negan

HaydnSpurrell Appearing at Comic-con, Jeffrey Dean Morgan has discussed the role for which he was cast only days before he'd be filming his now infamous scene at the conclusion of season 6 of The Walking Dead.
"I was a little bit nervous, kind of, going in," Morgan says, adding, "but before I walked out I had this weird, kind of, calm. This role for me is something special," the actor said during a press conference in San Diego.
The actor spoke with ComicBook.com afterwards, where he went into more detail on his first days. "You're not gonna be like, 'Oh, I have to feel that out.' I felt pretty okay all things considered. I just got thrown in.
"The first two days, everybody was like, 'Well, I hope that works out for ya,' and it really did. It's amazing. It's no bullshit that this cast is amazing. It's a family deal, they've got the support, but Negan talks a lot. There's something about getting Kirkman's words down and fiddling with it but it's great. It's f—-ing cool."
The next season premieres on October 23.
Source: Comicbook